Thinking of visiting Phuket soon? This tropical paradise in southern Thailand makes for a fantastic holiday destination! With its stunning beaches, delicious food, and an array of activities available, Phuket should be at the top of most travellers' lists.
In this blog, we will teach you how to plan the perfect trip to Phuket. We'll give you tips on where to stay, what to do, and how to get around. So pack your bags and get ready for an amazing adventure in one of Thailand's most beautiful provinces!
While you're here, we would love to introduce you to our range of ethical elephant activities in Phuket.
All our experiences are based on observation and education as this is what's best for our elephants' health and well-being. This means visitors cannot ride or touch our rescued elephants.
Feel free to get in touch if you have any questions at all.
For now, let's get into your Phuket trip planning!
Where is Phuket?
Phuket is located in southern Thailand and is known for its gorgeous beaches, the clear blue waters of the Andaman Sea, and a lush jungle landscape. The island has something for everyone, whether you're looking for a relaxing beach vacation or an action-packed adventure.
Phuket is also home to some of the best food in Thailand, so be sure to try as many local dishes as you can!
As a former tin industrial centre, Phuket Old Town boasts Sino-Portuguese architecture and a multinational food scene that visitors can enjoy. In fact, Phuket Town is a UNESCO Creative City of Gastronomy!
How do I get to Phuket?
The easiest way to get to Phuket is by flying into Phuket International Airport (HKT). The airport is located about 30 minutes from most of the popular tourist areas on the island.
If you're coming from Bangkok, there are many direct flights that depart every day. The flight time is about one hour and 30 minutes. You can also take a bus or train from Bangkok to Phuket, but the journey takes much longer (about 12 hours by bus and 14 hours by train).
Once you arrive in Phuket, getting around is easy with plenty of taxis and tuk-tuks available. You can also rent a car or motorbike if you're feeling adventurous!
When to Visit?
When planning your trip to Phuket, the first thing you need to do is decide when you want to go.
Phuket's high season runs from November to April, when the weather is dry and sunny. However, this is also the busiest time of year, so expect higher prices and crowds at popular attractions.
If you're looking for a more budget-friendly option, consider visiting Phuket during the low season from May to October. The weather is still nice during this time, but there will be some rain showers and fewer tourists.
Where to Stay?
Now that you know when to go, it's time to start planning your trip! Phuket is a large island, so you'll need to decide which part of the island you want to stay in.
If you're looking for a lively atmosphere with plenty of nightlife options, Patong Beach is the place for you. This is the most popular beach on the island, so it's always buzzing with activity. Patong is the most popular beach and biggest party area, with Bangla Road being the epicentre.
If you're hoping for a more relaxed vacation, Kata Beach or Rawai Beach are great options. Kata Beach is perfect for families or couples looking for a romantic getaway. Karon is another popular destination for those seeking a quiet escape, away from the Patong party scene.
There are also many luxury resorts located in Phuket if you're wanting to treat yourself!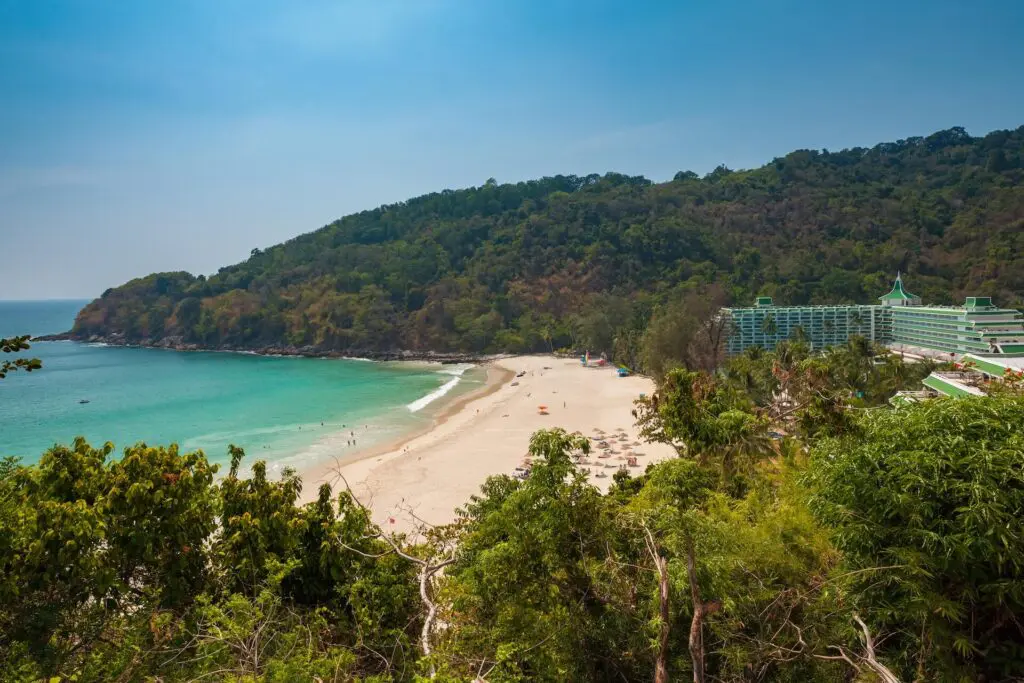 Things to Do in Phuket
Once you've decided on where to stay, it's time to start thinking about what to do. Phuket has something for everyone, whether you're interested in exploring the island's many temples and shrines, indulging in a traditional Thai massage, or enjoying the vibrant nightlife scene.
Some of the most popular tourist attractions include Phi Phi Islands, Maya Bay, James Bond Island, and Big Buddha Phuket – a 45-meter-tall white marble statue.
If you're looking for some adventure, consider going hiking or rock climbing in Phang Nga Bay.
For a more relaxing activity, take a day trip to one of Phuket's many beautiful beaches like Paradise Beach or Freedom Beach. Or try taking a cooking class, exploring Old Phuket Town, or visiting Wat Chalong Temple.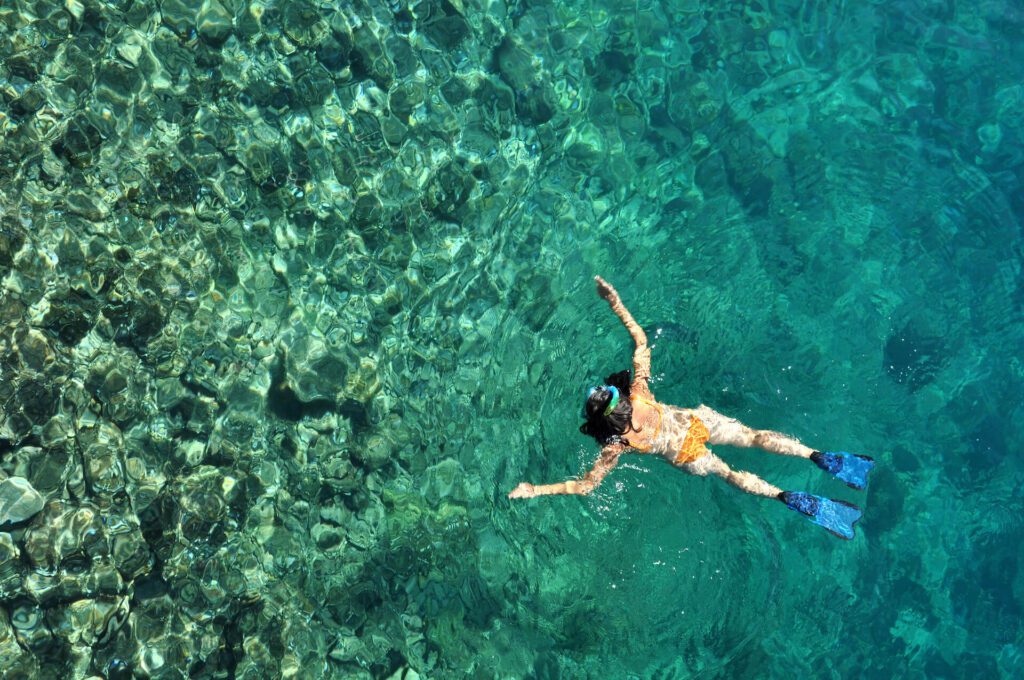 Here are some of the top things to do in Phuket:
Soak up the sun at one of Phuket's many beaches, such as Patong Beach, Kata Beach, or Rawai Beach
Take a tour of Phang Nga Bay, a beautiful bay dotted with limestone islands
Explore Old Phuket Town, a historic district full of charming shops and cafes
Visit Wat Chalong, Phuket's most important and revered temple
Create unforgettable memories with us at the Phuket Elephant Nature Reserve
Sample some delicious street food from one of Phuket's many food stalls
Go scuba diving or snorkelling in the crystal clear waters off Phuket's coast in the Andaman Sea
Take a boat ride to Phi Phi Island, made famous by the movie The Beach
Hike through Khao Phra Thaeo National Park, home to Phuket's lush jungle landscape
Go on a shopping spree at one of Phuket's many markets or malls
Relax with a traditional Thai massage at a local spa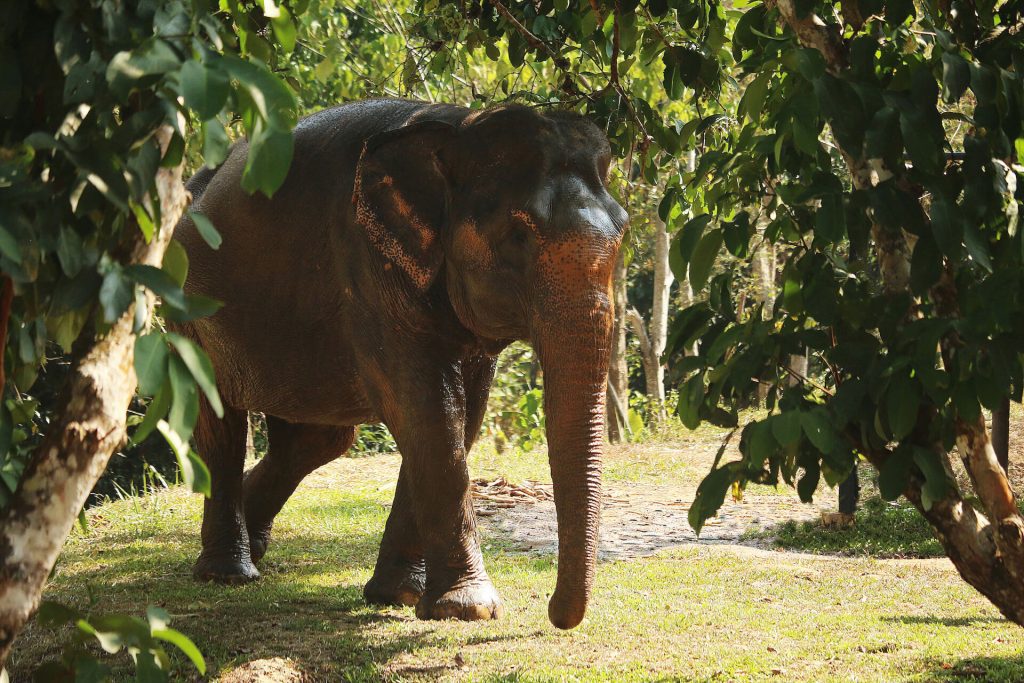 How to Get Around Phuket?
Finally, don't forget to plan for transportation around Phuket. The best way to get around is by renting a motorbike or scooter. This will allow you to explore at your own pace and make stops along the way.
Just be sure to drive safely and always wear a helmet!
If you're not comfortable driving a motorbike, you can also get around by taking taxis or tuk-tuks. You can flag down a taxi on the street, or you can ask your hotel or resort to call one for you. Tuk-tuks are great for short trips around town. However, be sure to agree on a price with the driver before getting in, as they don't use meters.
Now that you know how to plan the perfect trip to Phuket, it's time to start planning your own! Phuket is waiting for you…are you ready for an adventure?
Be sure to book one of our ethical elephant activities in Phuket in advance for your visit to Phuket. You'll create lifelong memories while supporting our efforts to care for these beautiful creatures. It's feel-good travel with unforgettable experiences! You can always contact us with any questions at all.