Is your trip to Phuket coming up? We're sure your excitement is building, and with good reason! With world-famous sandy beaches, beautiful clear waters, lush tropical landscapes, and ethical, sustainable eco-tourism, Phuket is one of Thailand's most popular holiday destinations.
At the Phuket Elephant Nature Reserve, we pride ourselves on being Phuket's most ethical elephant sanctuary. We provide an exciting range of elephant activities in Phuket, as well as Phuket's most unforgettable elephant experiences.
When planning the perfect trip to Phuket, it's only natural to wonder if you're packing everything you need for a fun-filled, fulfilling adventure.
Since we live here and love helping visitors make the most of their visit, we wanted to help!
Make sure your backpack or suitcase contains only the items you need by reading our list of things to pack for a trip to Phuket.
And, of course, don't hesitate to contact us with any questions.
For Clothing, Pack Light and Casual
Questions about what clothes to pack for Phuket are among the most common questions from travellers. Thankfully, the answers are nice and simple.
Phuket is warm all year round. The coldest it will ever get here is around 21°C (69.8°F), but even that is rare and unusual.
T-shirts, shorts, skirts, light trousers, light shirts, and swimwear should make up the bulk of what you bring.
If you have a special event or dinner planned, gentlemen should consider bringing a pair of jeans or casual trousers and a light jacket. Ladies, a nice dress will keep you cool and comfortable.
There are many outdoor adventures to enjoy in Phuket, so we have a very casual dress code here. Light, casual clothing tends to tick every box. 
And, if you didn't know, Phuket is a shopper's paradise! With so many affordable clothes to choose from, you can just as easily travel light and buy what you need here.
Don't Worry About the Rain!
You may have heard about Thailand's rainy season. Of course, the weather fluctuates and isn't always easy to predict but, generally speaking, the rainy season is between May and November in Phuket.
But don't get the wrong impression about the rain here. It usually falls over short periods and is never cold. Most people don't mind getting caught out in the rain wearing a t-shirt and flip-flops.
If you want more protection than that, a light raincoat will do the job. To truly cover every base, you may want to add a foldable umbrella too.
Footwear is Nice and Easy Too!
Much like the clothing mentioned above, unless you have a special event lined up while you're in Phuket, you will only need casual footwear.
Think trainers, very light shoes, sandals, and flip-flops. Unless you're planning on doing endless hiking day in and day out, trainers should suffice instead of hiking boots.
You will also find plenty of footwear here. Flip-flops are cheap and plentiful in the street markets, so it's one less thing to pack for your trip to Phuket.
Don't Fret About Items for Children
Are you coming to Phuket for a family holiday? If you have young children, don't worry about not being able to find everything you need for them here.
Phuket has a large number of convenience stores along with multiple shopping malls within easy reach.
Unless you have specific needs or a favourite brand that meets your child's requirements, you will find essential supplies that every child needs on our island.
Just remember: kids are kids everywhere and parents have the same needs worldwide!
Instead of fretting, focus on all the family-friendly things to do with kids in Phuket and plan for some fun.
Packing Other Essential Items for Your Trip to Phuket
Of course, there are many more things that you need to pack for your Phuket holiday other than clothing, footwear, and child-specific products.
Every person will have their own unique requirements, but some of the most common items include:
Medicine
As a responsible traveller, you will already have a personal medicine bag filled with the products you need. However, if you forget something, there's no need to panic.
Phuket has plenty of pharmacies scattered around, all of which carry familiar international brands or a local equivalent at a lower price. You're almost certain to find anything and everything you need here.
If you have a serious situation that a pharmacy can't provide treatment for, you can rest assured; Phuket has numerous advanced & international hospitals.
Electrical Adapters
You will find double round or double flat plugs in Thailand, so be sure to bring the relevant electrical adapter.
The good news is that many hotels are installing international plug sockets, making it easier to charge cameras, phones, and power banks. But don't rely on this.
Phuket has been a popular international tourist destination for decades now, so it's easy to find the adapter you need at a convenience store.
Money, Cash, and Cards
When it comes to budgeting for your trip to Phuket, the amount of money you need depends entirely on your personal circumstances.
How long are you staying for? What do you plan to do here? Are you planning to travel around Thailand and other Southeast Asian countries too?
Generally speaking, Phuket is one of the more expensive parts of Thailand. But, of course, when compared to the UK, other European countries, and the US, it's a highly affordable travel destination.
As for whether to pack cash or credit cards for Phuket, the answer is a mix of both.
Shopping malls, tour operators, most convenience stores, and higher-end restaurants all accept plastic.
But smaller restaurants, tuk-tuks, taxis, and anywhere with a more local feel will ask for cash.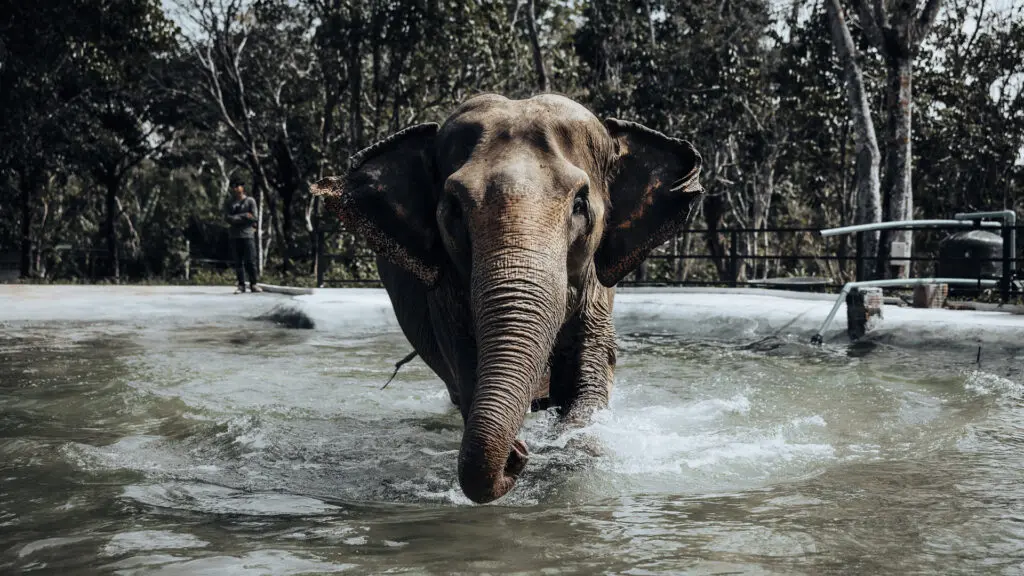 Make Our Elephant Activities and Experiences Part of Your Phuket Adventure
Now you know what to pack for a trip to Phuket, it's important to make the most of your time here!
The team at the Phuket Elephant Nature Reserve is here to help you create memories that will last a lifetime.
We provide fun, educational, and inspirational activities with elephants in Phuket. We have rescued our elephants from cruelty and neglect, allowing them to live in their natural jungle habitat.
By observing them in an environment in which they are safe, protected, and living a peaceful life, your once-in-a-lifetime experience comes with a clear conscience.
For more information about our full range of elephant activities in Phuket, please get in touch with us.