Welcome to Phuket, the Pearl of the Andaman! Our tropical island attracts visitors from all over the world looking for a break in paradise.
With pristine beaches, dazzling turquoise waters, beach clubs, backpacking experiences, island hopping, and ethical elephant activities, there truly is something for everyone here.
But where do you start planning your Phuket trip? What should you pack? How long should you stay? What things will you do here?
To help you in the trip-planning process, we've created this Visitor's Guide to Phuket! It's filled with useful information that can help you make the most of your time here.
Scroll down to start reading the guide. And if any questions come to mind as you go, please feel free to get in touch with the Phuket Elephant Nature Reserve team.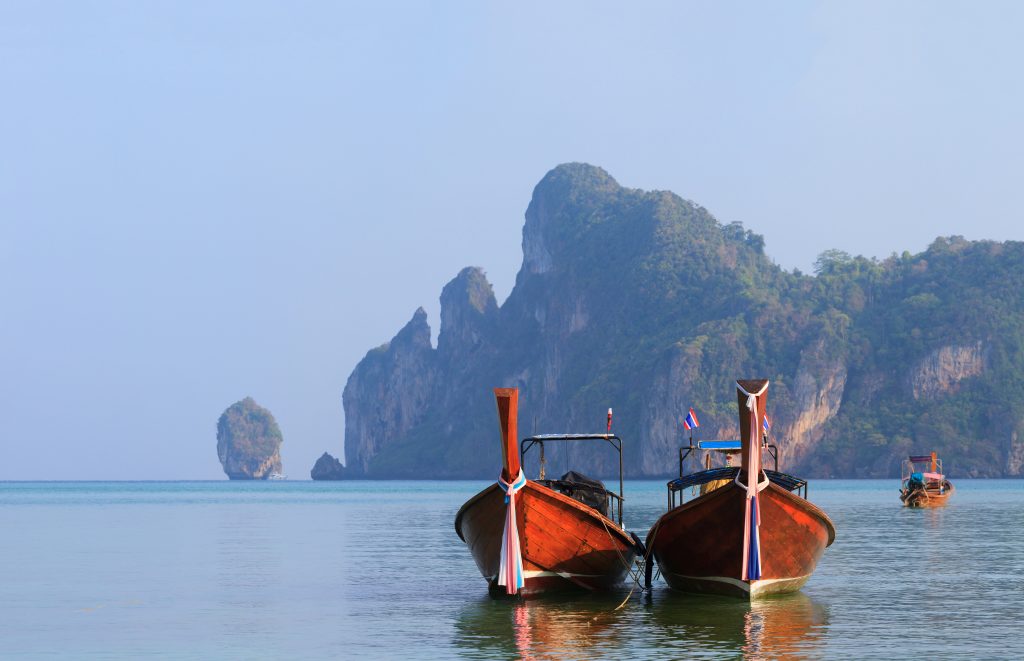 Where is Phuket?
Let's start by finding our bearings. Phuket is Thailand's largest island and a tropical paradise nestled in the southwest of the country.
With its stunning beaches, vibrant culture, and lush landscapes, Phuket is a must-visit destination for travellers seeking a perfect blend of relaxation and adventure.
How Do I Get to Phuket?
Getting to Phuket is a breeze! Our island is an international destination, so you can reach us by air, land, or sea.
By Air: The most convenient way is by flying directly to Phuket International Airport (HKT). It welcomes international and domestic flights, making it easily accessible from major cities worldwide.
By Land and Sea: If you prefer a scenic journey, you can take a bus to Phuket from Bangkok or other Thai cities. Alternatively, you can catch a ferry from nearby islands and coastal towns.
Find out more about planning a trip to Phuket with even more of our local insights and recommendations.
What is the Weather Like in Phuket?
Phuket has a tropical monsoon climate, which means it's warm and humid year-round.
The best time to visit is during the dry season, which runs from November to April, with December to March being the peak tourist season.
Expect sunny days, beautiful blue skies, and warm temperatures, perfect for exploring the island's beauty.
The average temperatures during the dry season range from 24°C to 32°C and humidity is at its lowest.
April and May is the hottest period of the year in the build-up to the wet season. The rainy season itself typically starts in June and runs through to October.
During this season, the southwest monsoon brings stronger winds, moist, warm air, and plenty of rain. On average, September is the wettest month of the year.
The rainy season still offers blue skies and picturesque conditions, just not as often as the dry season. But when you factor in the lower tourist crowds and cheaper accommodation rates, you may find this time of year is a good fit for you.
If the weather does take a turn for the worse while you're here, read our blog What to Do on a Rainy Day in Phuket? to make sure you still make the most of your time.
What Should I Pack for a Trip to Phuket?
Every traveller has their own must-pack items, so we can't draw up a one-size-fits-all list here.
But broadly speaking, when packing for Phuket, think light, comfortable, and beach-ready:
Swimwear: Multiple swimsuits are essential for beach-hopping.
Sun Protection: Sunscreen, sunglasses, and a wide-brimmed hat are must-haves.
Light Clothing: Breathable fabrics like cotton and linen are ideal.
Mosquito Repellent: Protect yourself from those pesky insects.
Rain Gear: If visiting during the wet season, pack a compact umbrella or raincoat.
Comfortable Footwear: Sandals, flip-flops, and walking shoes for exploring.
Travel Adapters: Ensure you can charge your devices.
Respectful Attire: Modest clothing for visiting temples and cultural sites.
We take a deeper dive into this topic in our blog What to Pack for a Trip to Phuket.
Where is the Best Place to Stay in Phuket for Families?
Many places in Phuket are ideal for a relaxing family holiday with kids of all ages.
For a comprehensive look at the best options, check out our blog Where is the Best Place to Stay in Phuket for Families?
In it, we share some of our top choices for locations with family-friendly resorts, accommodations, and activities, including:
Bangtao Beach
Surin Beach
Layan Beach
Kamala Beach
Mai Khao Beach
Karon Beach
Kata Beach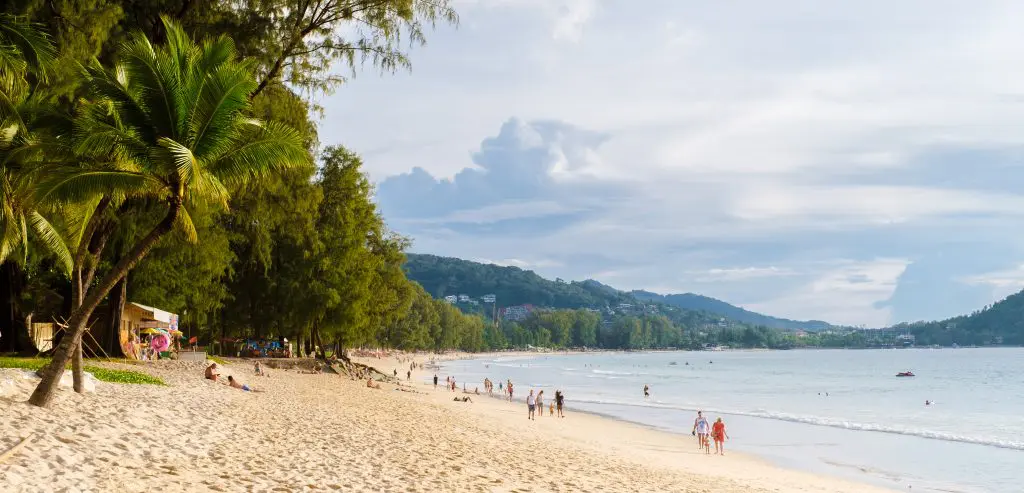 Where are the Best Places to Stay for Younger Travellers and Backpackers?
If you're seeking vibrant nightlife and a youthful crowd, Patong Beach is your go-to destination.
It's famous for bustling bars and clubs, beach parties, and numerous budget-friendly hostels.
We recommend staying in or around Phuket Old Town for older teens interested in art, history, and local culture.
Choosing accommodation is always a personal decision, so it's essential to research your options as much as possible before making a booking.
In our blog Where to Stay in Phuket?, we provide more recommendations for some of our favourite resorts on the island's west coast.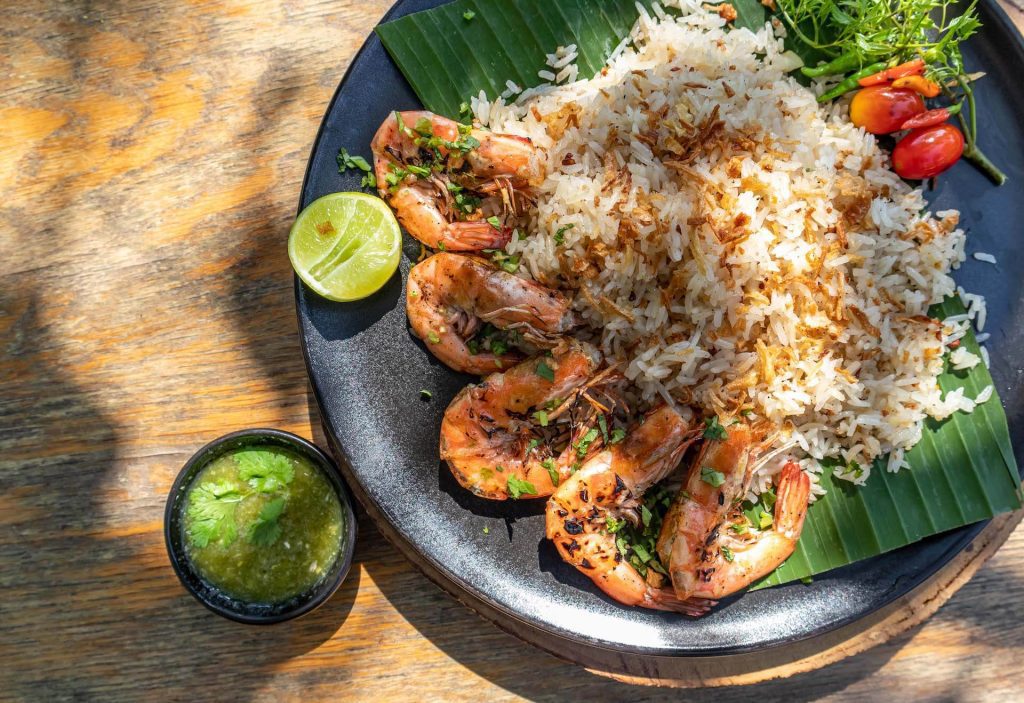 What is the Food Like in Phuket?
Phuket's culinary scene is a treat for food enthusiasts. For many visitors to our island, trying authentic Thai cuisine, often for the first time, is an unforgettable experience!
Don't miss these local delicacies:
Tom Yam Goong: A spicy and tangy shrimp soup.
Pad Thai: Thailand's famous stir-fried noodle dish.
Green Curry: A fragrant and spicy Thai curry.
Som Tum: A refreshing papaya salad.
Fresh Seafood: Enjoy the catch of the day at beachfront restaurants.
Our Ban Chang Restaurant Phuket is also one of our island's most highly-rated places to eat! It's open to everyone, so you don't have to join one of our ethical elephant activities to enjoy our varied, mouthwatering menu.
Start planning the meals on your trip with the help of our picks for the best Thai food places in Phuket.
And don't forget the street food! As you explore Phuket, you'll see abundant street food stalls selling delicious and affordable local bites.
If you're new to this fascinating and tasty world, read our guide to the Best Street Food in Phuket.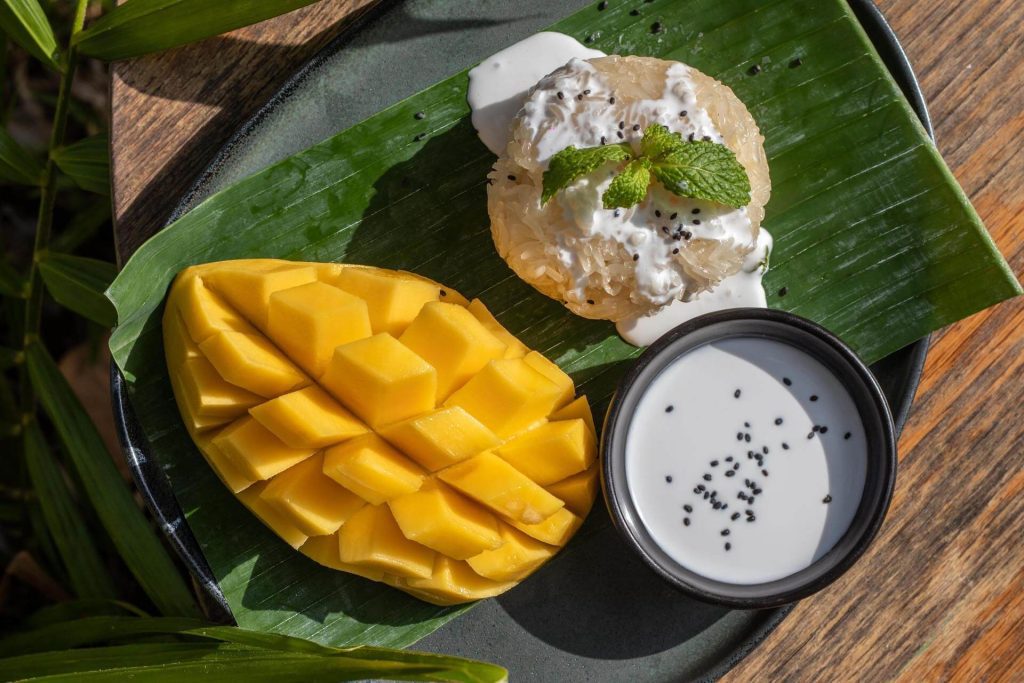 What are the Must-See Things in Phuket?
Phuket offers a plethora of attractions for every traveller. No matter your interests, you'll find countless incredible things to see here!
Just a handful of Phuket's must-see attractions include:
Phang Nga Bay Day Trip: Explore stunning limestone karsts and emerald waters.
Phi Phi Islands Day Trip: Discover the pristine beaches and crystal-clear waters.
Old Phuket Town: Stroll through charming streets filled with colourful Sino-Portuguese buildings.
Big Buddha: Visit the iconic 45-meter-tall statue for panoramic views.
Phuket Elephant Nature Reserve: Experience memorable ethical elephant activities with a clear conscience.
The above barely scratches the surface! If you're hungry for more recommendations, check out our tips for must-see things in Phuket and must-visit places in Phuket.
What are the Must-Do Activities in Phuket?
From lounging on white sand beaches to active exploration in the ocean and everything in between, there's a full spectrum of activities to enjoy in Phuket.
We've spent countless hours finding thrills, unwinding, and broadening our horizons in the place we call home, so we have plenty of tips to share!
Just some of the unforgettable experiences waiting for you include:
Snorkelling and Diving: Explore the vibrant marine life in the Andaman Sea.
Water Sports: Try jet-skiing, parasailing, or paddleboarding.
Thai Cooking Classes: Learn the secrets of Thai cuisine.
Sunset Cruises: Witness breathtaking sunsets on the water.
Thai Massage: Experience traditional Thai massage at local spas.
Believe us when we say there's so much more to experience than this!
If you like the adrenaline rush, we think you'll love reading about the best adventure activities in Phuket.
Our choices for the most unique things to do in Phuket are a great way to find authentic experiences that truly connect you to life on our island.
Are you visiting on a family holiday? There are plenty of family-friendly things to do with kids in Phuket that everyone can enjoy.
If you're staying in the north of the island, check out our recommendations for the best things to do in Mai Khao, Phuket.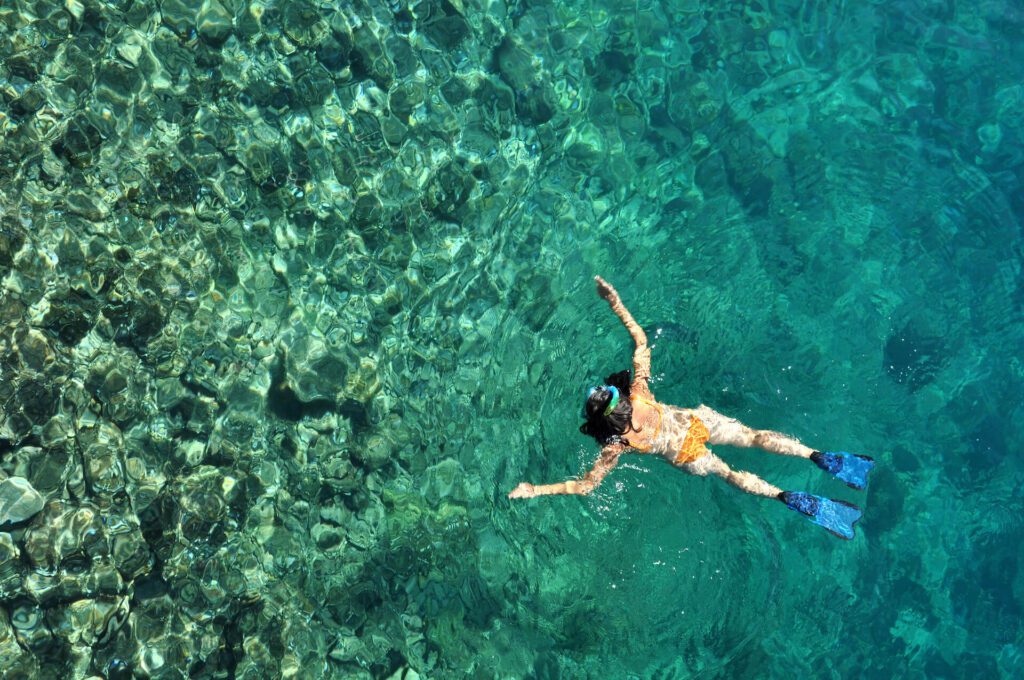 What are the Best Cultural Things to Do in Phuket?
Phuket is an island rich in traditional culture and fascinating history. If you're a culture vulture on your travels, there's a wealth of sites to visit and many experiences to enjoy
To immerse yourself in Phuket's culture:
Visit Temples: Explore Wat Chalong, Wat Phra Thong, and many more.
Watch Traditional Thai Dance: Enjoy classical dance performances like Siam Niramit.
Attend Local Markets: Soak up the atmosphere, shop for local goods, and eat at Phuket's markets.
Visit Phuket's Museums: Thai Hua Museum is just one of Phuket's collection of engaging museums.
Our recommendations don't end there! Read our blog Top Things to Do in Phuket for Culture Lovers to find even more tips for cultural adventures.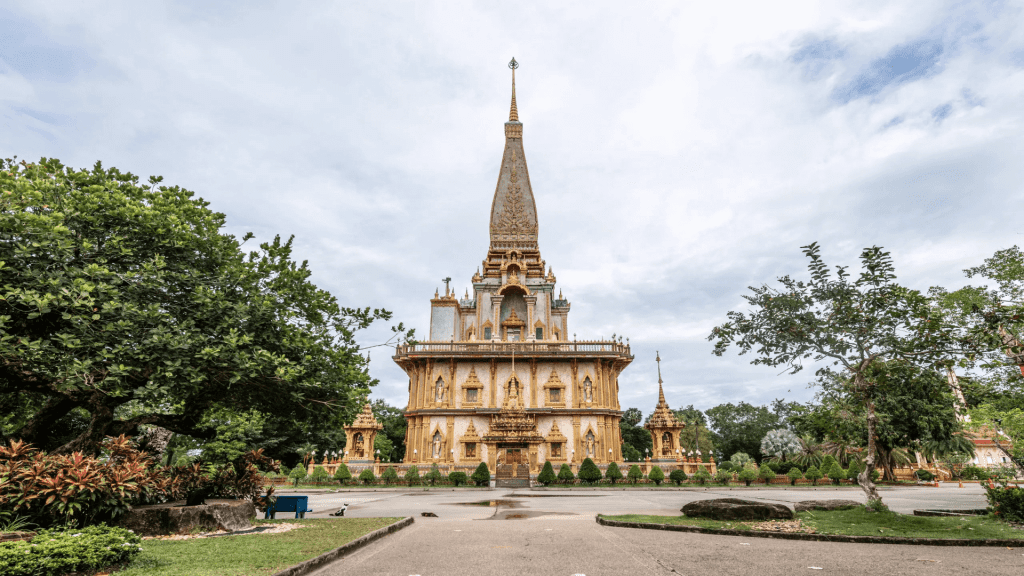 What are the Must-See Temples in Phuket?
Phuket is home to 25 Buddhist temples, so you're almost certain to find an opportunity to visit one of these remarkable places during your trip.
Some of the most popular temples in Phuket include:
Wat Chalong: The largest and most revered temple on the island.
Wat Phra Thong: Known for the half-buried golden Buddha statue.
Wat Phra Nang Sang: Featuring intricate architecture and serene surroundings.
And then, of course, there's the iconic Big Buddha, one of our choices for the five must-see temples in Phuket.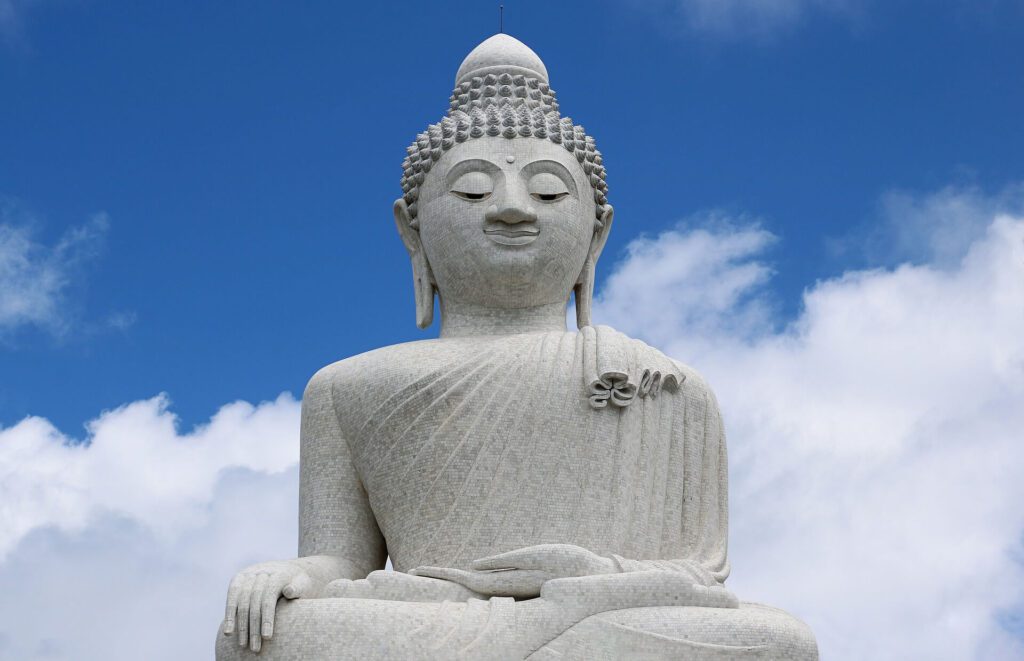 What are the Best Things to Do in Phuket at Night?
Parts of Phuket come alive after dark. Making it a haven for night owls. And there's something for all tastes, whether you're a party lover or simply want a different perspective on island life.
Our blog The Best Things to Do in Phuket at Night is a great resource if you need a more in-depth look at nocturnal activities.
But some of our favourite mentions are:
Bangla Road: Experience Patong's most famous street, lined with bars and clubs.
Night Markets: Shop for souvenirs and indulge in street food (more on these below!).
Beach Parties: Join one of the beachfront parties at Patong Beach.
Muay Thai Boxing: Feel the thrill of Thailand's national sport.
What are the Best Night Markets in Phuket?
Phuket's bustling night markets are a quintessential Thai experience that you must try at least once!
They're filled with souvenirs, clothing, handicrafts, and tasty street food. Many locals make a night of it at these markets — shopping, having dinner and enjoying some live entertainment.
Phuket Walking Street Market, Phuket Weekend Market, and Malin Plaza are just three of our seven picks for the best night markets in Phuket.
What are the Best Beach Clubs in Phuket?
Beach clubs are both daytime and nighttime destinations, offering oceanside experiences ranging from luxurious to relaxing to entertaining.
These clubs focus as much on providing inventive cuisine and classic cocktails as they do on the soundtrack and ambience.
Some of our favourite Phuket beach clubs include:
Carpe Diem
Café del Mar
Catch Beach Club
XANA Beach Club
Beach House Layan
Read more about these picks and find your own favourites in the blog Top 5 Beach Clubs in Phuket.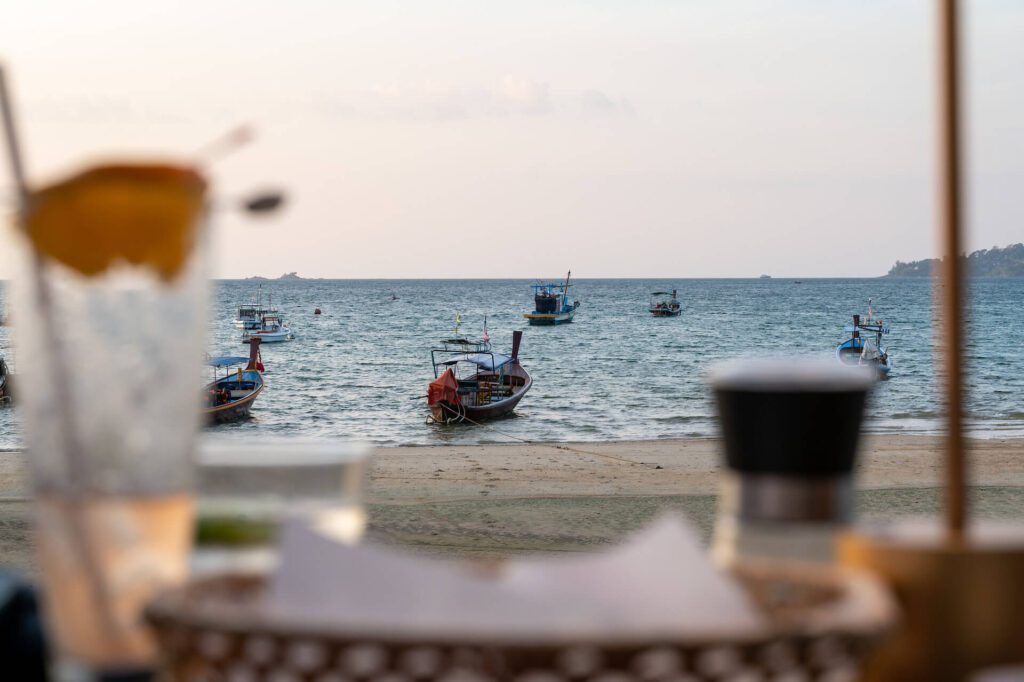 What are the Best Shopping Destinations in Phuket?
Our island is the perfect place to get your fix of retail therapy. Looking for souvenirs and gifts to take home? Do you want to buy some luxury items while you're here?
Phuket's shopping destinations provide a complete retail experience, so whatever it is you want, there's a good chance you will find it.
We have covered the best shopping destinations in Phuket in a previous blog, so check it out if you're looking for more detailed recommendations about:
Porto de Phuket
Boat Avenue Phuket
Robinson Lifestyle Mall
Central Phuket
Central Phuket Floresta
If you're in the Patong area, you may want to visit Jungceylon Shopping Mall, a huge mall filled with international brands.
Old Phuket Town also boasts a charming collection of quirky boutiques and local crafts.
Is Phuket a Good Honeymoon Destination?
Absolutely! Phuket offers romance, luxury, and stunning backdrops for a honeymoon you'll never forget.
Stay at a beachfront resort, enjoy spa treatments, dine by candlelight, and explore secluded beaches.
If you're considering our paradise island for your post-wedding break, check out our Guide to the Perfect Honeymoon in Phuket.
And if you haven't decided on where to have your big day yet, weddings are just one of the ethical elephant experiences we provide at Phuket Elephant Nature Reserve.
How Long Should I Spend in Phuket?
To fully enjoy Phuket's offerings, we recommend a minimum stay of 4 to 7 days. This allows you to explore the island's diverse attractions, relax on the beaches, and immerse yourself in its culture and cuisine.
If you have a full 7 days to play with, that's perfect (although you may find yourself wanting to stay even longer!). Our blog What Should I Do with a Week in Phuket is filled with ideas and inspiration for how to spend your time.
Do you have shorter time constraints? There's still a great time to be had! Read our sample itinerary for 3 days in Phuket to see what's possible.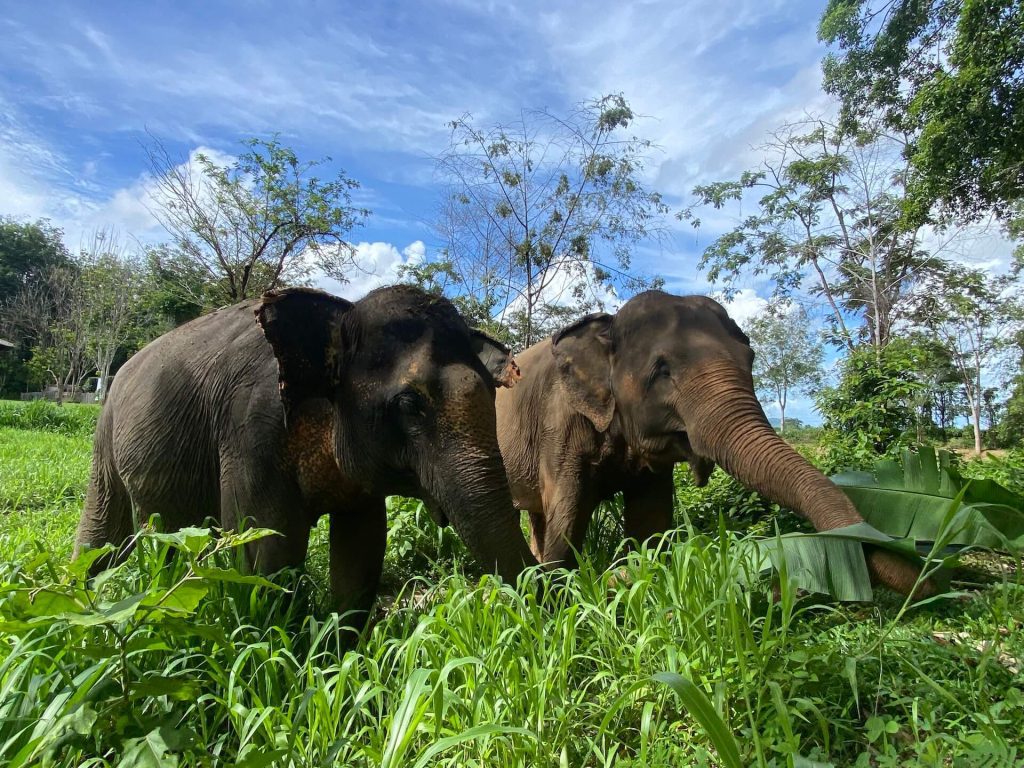 Join PENR for Ethical Elephant Activities in Phuket!
This may be the end of our Visitor's Guide to Phuket, but it's only the start of your journey!
As you start to plan your adventure in Phuket, you will likely want to include some kind of elephant experience. They are Thailand's national animal after all!
But it's important to support ethical, sustainable sanctuaries that prioritise the health of their elephants.
Browse our range of elephant activities in Phuket and take the first step toward supporting our conservation efforts.
Do you have any questions for us? Please get in touch for all the answers you need.