Modern travellers are more informed than ever about ethical and moral issues in popular tourist destinations. In Thailand, this often involves questions about elephants in captivity.
As an ethical elephant sanctuary, we provide elephant activities in Phuket for guests from all over the world.
It's not unusual for us to field questions like, "is being in captivity unhealthy for elephants?"
Our sanctuary is a haven for elephants rescued from the tourism industry, so we can tell you that there's some nuance to this question. It's not a black-and-white issue.
If you have any questions about our Phuket elephant experiences, please feel free to get in touch.
For now, though, let's dive into the topic of captivity and the health of elephants.
The Difference Between Captivity and a Sanctuary
Let's start by clarifying the difference between what it is to be held in captivity and what it is to be in a sanctuary.
Yes, places that fall into either category do confine animals to a limited space.
However, sanctuaries, like the Phuket Elephant Nature Reserve, do not buy, sell, trade, or breed animals. Sanctuaries do not attempt to capture animals from the wild.
A sanctuary either takes care of animals that can no longer survive in their natural habitats or rescues them from cruelty and exploitation elsewhere.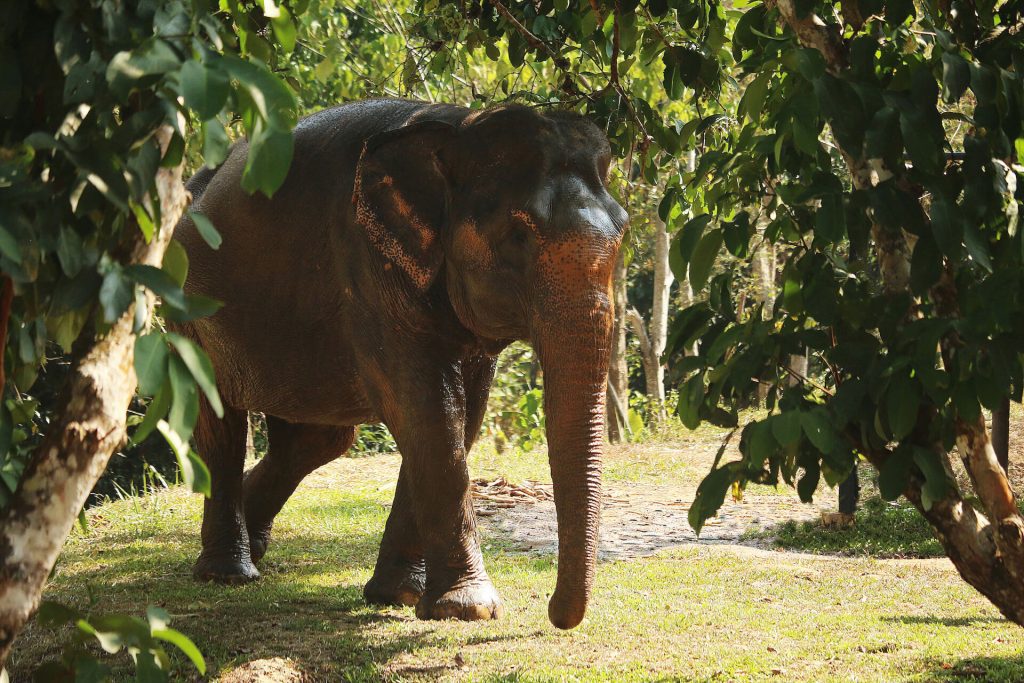 Generally speaking, rescued elephants are overworked, malnourished, and abused.
Because these animals often can't return to the wild, sanctuaries that protect and care for them are the only viable option.
And that's exactly who we are and what we do.
We prioritise the safety, comfort, well-being, and health of our elephants — and we always will.
Check out our highly popular Half-Day Elephant Adventure in Phuket for an insight into what we do.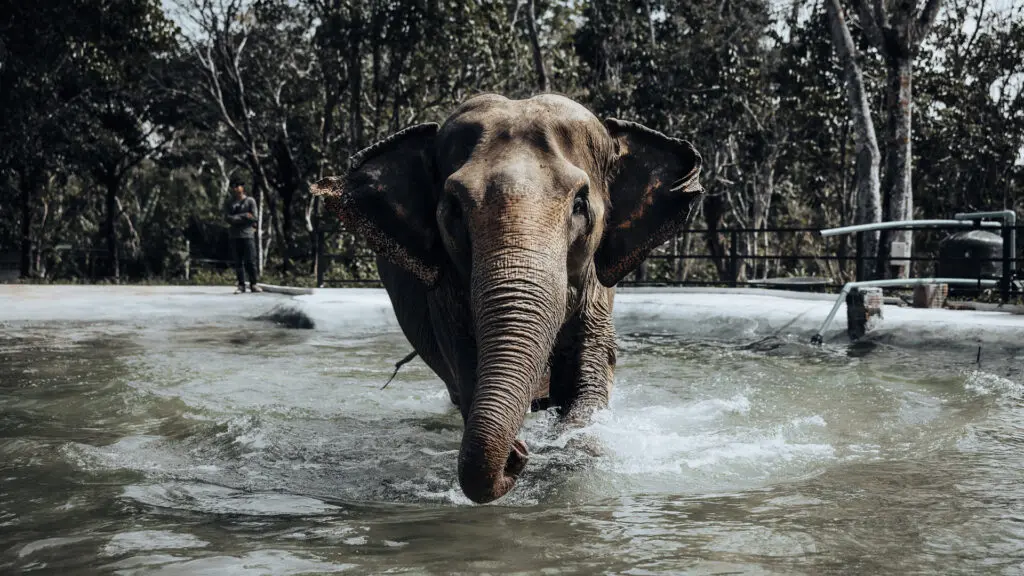 One of the best ways to feel confident and comfortable about visiting an elephant sanctuary while in Phuket, or anywhere else in Thailand, is to carry out as much research as you can before your trip.
This will give you all the information you need to make an informed decision.
And a great place to start is by learning more about us, Phuket's most ethical elephant sanctuary.
How is the Phuket Elephant Nature Reserve Ethical?
When talking about the ethical nature of elephant sanctuaries, we can only speak for ourselves.
Our site covers an area of 30 rai or 48,000 square metres. What's more, we're located in a lush jungle. These factors combined allow us to create a natural habitat for our elephants.
Our overnight shelters, where the elephants sleep at night, are a generous 20m x 10m, making them the biggest shelters in Phuket.
We have rescued all our animals from situations of neglect and exploitation.
With this in mind, we absolutely do not chain our elephants or use bullhooks, not even after the 'visitors have gone home'.
We understand the importance of elephant conservation, so we have a sole aim: to provide a peaceful environment for these incredible creatures, protecting them from harm for the rest of their lives.
And, of course, we're always trying to find ways to save even more.
We aim to do this through tourism that aids conservation. This is why our activities focus on observing elephants and learning more about them.
Our company invests the money raised through tourism into buying elephant food, providing veterinary care, supporting local Mahouts, and rescuing more elephants.
We are also always looking to use more land and build more infrastructure for our elephants to live on.
As a genuinely ethical elephant sanctuary, we are proud that our high standards earned Gold Star Accreditation from ACES (the Asian Captive Elephant Standards).
All of the above is what makes an elephant sanctuary ethical and worthy of your support.
You can be sure that while our elephants are kept in captivity, they are as healthy and happy as they possibly can be.
Experience Our Ethical Elephant Activities in Phuket!
Are you ready to see our rescued elephants in their natural habitat?
Browse our elephant activities in Phuket to find the perfect fit for your needs. We can also draw up private elephant experiences in Phuket for special events, team building, and more.
If you have any questions for us, please don't hesitate to get in touch.