Phuket is a tropical paradise island in the south of Thailand with an array of incredible areas and attractions to explore.
And in a crowded field of must-visit places, Mai Khao deserves a spot on your Phuket itinerary.
Home to 5-star resorts, luxury restaurants, and family-friendly adventures, Mai Khao is at the heart of many unforgettable holidays.
At the Phuket Elephant Nature Reserve, we are leaders in ethical elephant activities in Phuket and we know our island home inside out!
We have used our local insights to put together this list of the top 10 best things to do in Mai Khao, Phuket.
If you have any questions about our elephant experiences in Phuket in the meantime, please feel free to get in touch.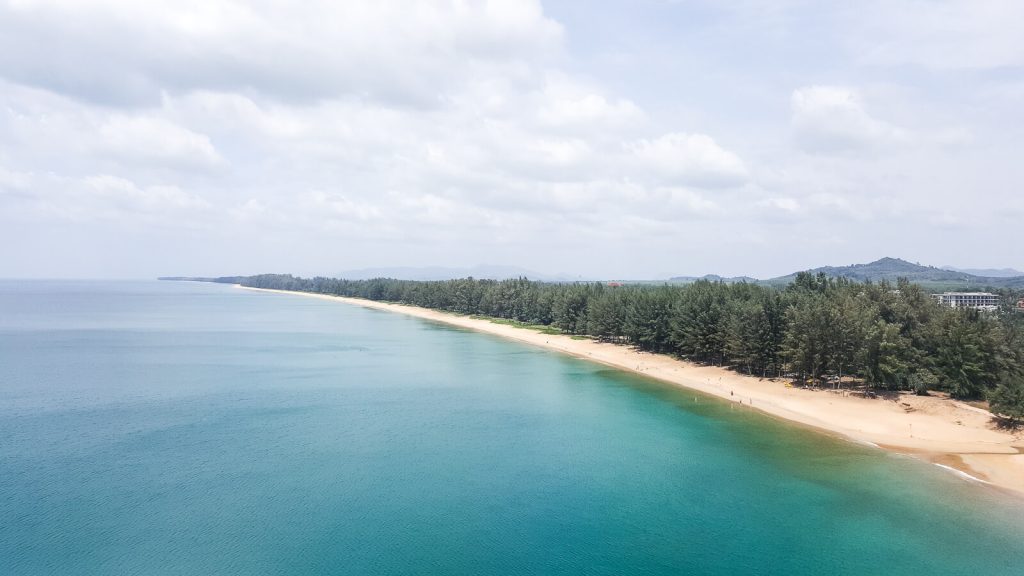 Mai Khao Beach (Source – Licence)
Relax on Phuket's Longest Beach
Stretching for over 10 kilometres (6.2 miles), Mai Khao Beach is the longest in Phuket.
With the clear waters of the Andaman Sea washing over soft, golden sand, this is the perfect place to relax and soak up the sun.
Depending on the time of day and the season in which you visit, you can sometimes find truly secluded spots away from all distractions.
Simply bring a towel, or rent a beach chair, and lounge under the shade of a palm tree.
Check out even more unique things to do in Phuket, Thailand.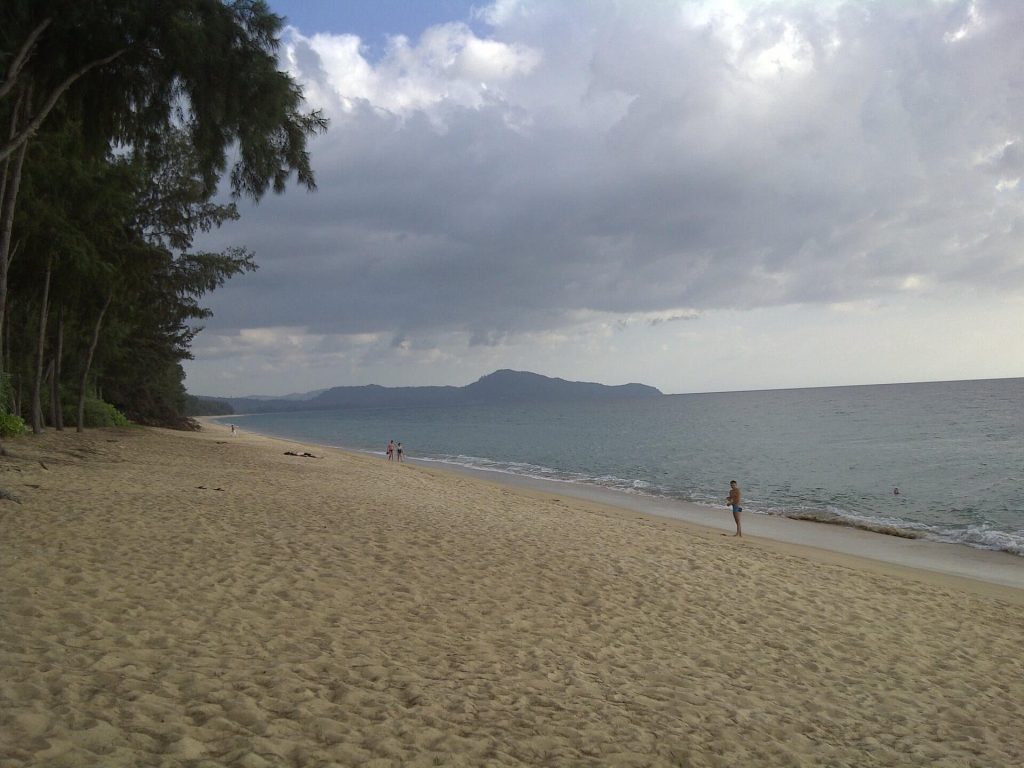 Mai Khao Beach (Source – Licence)
Watch the Planes from Mai Khao Beach
The southern end of Mai Khao Beach is a popular spot for plane-watching.
It's close to Phuket International Airport, and planes approaching for their landing actually pass right over this part of the beach.
The unique setting makes for special photos, too! The looming plane looks amazing against the turquoise waters and pristine sand.
This is why you can always find people at this end of the beach waiting to have their photo taken with an arriving plane!
For alternative beach-based activities, read our list of the top 5 beach clubs in Phuket.
Escape into Sirinath National Park
Facing out over the Andaman Sea, Sirinath National Park is a protected area covering over 90 square kilometres.
The park features a range of fascinating ecosystems, including mangroves, coral reefs, and beaches.
In fact, Sirinath National Park includes an incredible four beaches:
Sai Kaew Beach
Mai Khao Beach
Naiyang Beach
Naithon Beach
You can take a nature walk on one of the many trails (more on that below), go birdwatching, or swim in one of the waterfalls.
Cross the Iconic Sarasin Bridge!
The Sarasin Bridge is Phuket's only vehicle and pedestrian crossing to mainland Thailand.
This bridge has three individual sections — two separate lanes for vehicle traffic and a crossing for pedestrians and bicycles.
Walking from our island to the mainland is a fun and unique activity, and it's even more rewarding if you stop off at one of the great restaurants in the area.
One of our favourites is Thanoon Seafood on the mainland side of the bridge.
It has many mouthwatering dishes with beautiful waterside eating.
Treat Yourself to Luxury at SALA Phuket Spa & Resort
When you're on holiday, you deserve to pamper yourself. If you're looking for 5-star relaxation, the SALA Phuket Spa & Resort is a fantastic choice.
This chic five-star resort features a collection of pool villas, suites, and luxurious facilities on a site overlooking the shimmering azure waters of the Andaman Sea.
With truly elegant villa suites, a varied spa menu, and multiple bars and restaurants to enjoy, luxury in Phuket doesn't get much better than this.
Support a Local Good Cause at Soi Dog Foundation
Phuket is home to over 70,000 stray cats and dogs. With no owners to care for them, Soi Dog Foundation provides medical attention for the animals in need.
Every aspect of the foundation's work is focused on finding humane and sustainable solutions for stray cats and dogs in Phuket.
Funding comes entirely from private donations, so this is a very worthy cause to support on your trip to Phuket.
Enjoy a Nature Walk in Sirinath National Park
If you're interested in wildlife and plants, Sirinath National Park is also the perfect place to go on a nature walk.
You can explore the different ecosystems, see various bird and animal species, and learn about the local flora and fauna.
There are several trails of varying difficulty, so choose one that suits your fitness level.
Some of the trails worth your consideration include:
Nai Thon Beach to Nai Yang Beach (Easy)
Mai Khao Beach to Nai Yang Beach (Easy)
Sai Kaew Beach Trail (Easy)
Nai Yang Beach to Sai Kaew Beach (Hard)
Nai Yang Beach (Source – Licence)
Treat Yourself to a Traditional Thai Massage
Whether you've spent the day lounging at the beach or exploring Sirinath National Park, why not treat yourself to a traditional Thai massage?
Mai Khao has several amazing spas offering this supreme form of relaxation.
Thai massage uses a combination of acupressure, stretching, and muscle compression to help relieve stress and tension in the body.
No trip to Thailand is complete without a traditional massage!
This is also one of our favourite ideas for things to do on a rainy day in Phuket.
Take a Thai Cooking Class
Thai cuisine is known around the world for its delicious flavours and unique ingredients.
If you're a foodie, why not take a cooking class offered by one of the many restaurants in Mai Khao?
You can learn how to cook traditional Thai dishes using fresh herbs and spices.
And at the end of the class, you can enjoy a delicious meal of your own making.
You can show off your new skills when you get home by cooking mouthwatering meals for your friends and family!
When your class is over, why not try one of our recommendations for the best things to do in Phuket at night?
Visit the Mai Khao Marine Turtle Foundation
The Mai Khao Marine Turtle Foundation is dedicated to protecting sea turtles and their natural habitat.
Visitors can learn about the foundation's conservation efforts and even help release baby turtles into the sea.
This is a great way to learn about Phuket's native wildlife and contribute to vital conservation efforts.
Join Us for Ethical Elephant Experiences in Phuket!
At the Phuket Elephant Nature Reserve, we carry out our own conservation efforts to help protect another of Thailand's iconic animals — the Asian Elephant.
Our ethical elephant activities in Phuket prioritise the safety, health, and well-being of the elephants we have rescued from cruelty and exploitation.
This means you can enjoy a memorable experience with a clear conscience.
Our Half-Day Elephant Adventure is the perfect place to start planning your experience with us.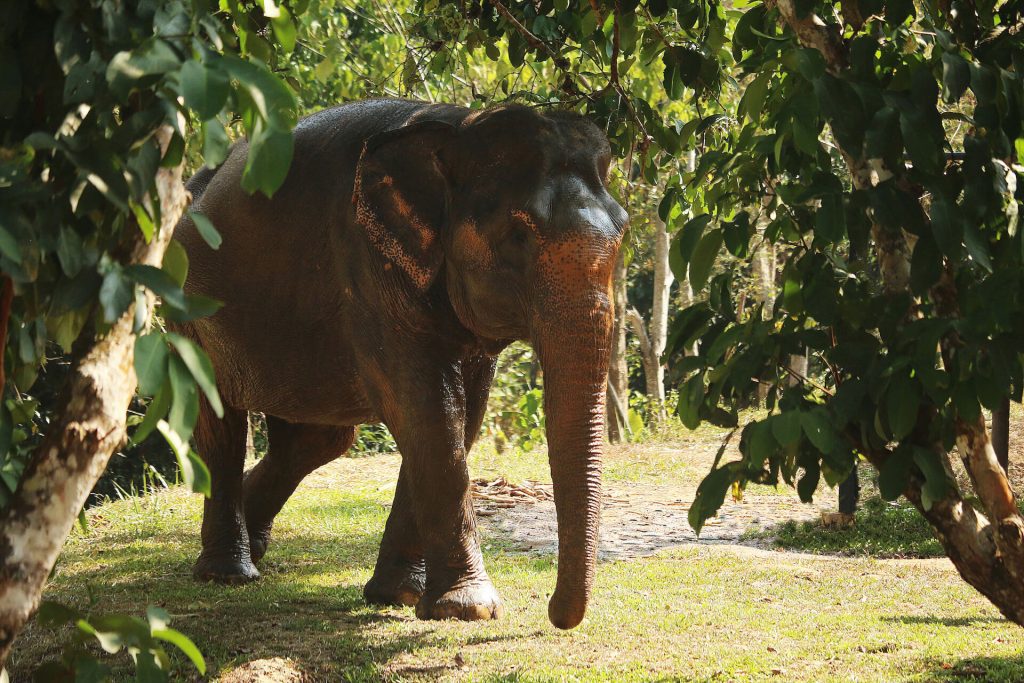 Have a Fun-Filled Day at Splash Jungle Water Park!
There aren't many better places to play the day away in Southern Thailand!
With rides, waterslides, and plenty of tasty food options, Splash Jungle Water Park is a great day out for people of all ages.
If you're travelling with children and need an exciting, invigorating day out for your itinerary, this is the ideal place.
Indulge in Some Retail Therapy, Phuket-Style!
Whether you're looking for your own unique souvenirs on your travels or gifts for people back home, Mai Khao has plenty of shopping opportunities.
Turtle Village and Mai Khao Plaza are within walking distance of each other, so you can easily visit both in a morning or afternoon.
You can find a range of shops, including many upmarket and luxury items, so there's something for every budget.
And both shopping centres have numerous dining options, so why not make a day of it?
Find even more shopping inspiration with our recommendations for the best shopping destinations in Phuket.
Mai Khao Beach (Source – Licence)
Browse Our Range of Ethical Elephant Activities in Phuket
We hope this list of the top things to do in Mai Khao has helped you to plan your upcoming trip. And we truly hope to see you at the Phuket Elephant Nature Reserve soon!
Seeing elephants in their natural habitat is a quintessential experience for any visitor to Thailand, and we can help you tick it off your bucket list.
At the Phuket Elephant Nature Reserve, we provide a wide range of elephant experiences in Phuket, all of which put our animals first.
For more information about our activities, experiences, and conservation efforts, please don't hesitate to contact us.