There are many reasons why people from all over the world flock to Phuket. Of course, it's a tropical paradise, so that's reason enough! But then there's the island-hopping, outstanding accommodation, friendly locals, delicious food, and pristine beaches.
And at these beaches, you'll find Phuket's famous beach clubs! Partying is a must for many people staying on the island, so visiting the right places is essential.
As the leader in ethical elephant experiences in Phuket, we have strong roots in the island's community. This allows us to give recommendations about other aspects of life here.
That's why we're using this blog to look at our picks for Phuket's best beach clubs.
For more information about our Phuket elephant activities, please don't hesitate to get in touch. The Phuket Elephant Nature Reserve team is always happy to help!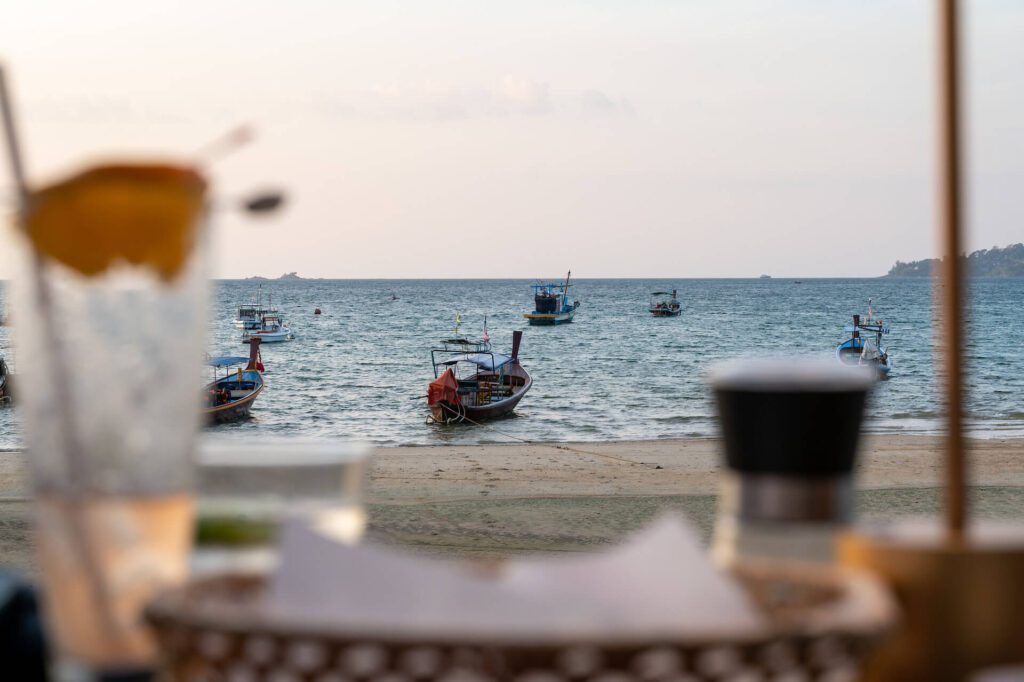 Seize the Day at Carpe Diem Beach Club Phuket
Nestled in the southern end of Bangtao Beach, Carpe Diem Beach Club celebrates the finer things in life in a subtle, sophisticated way. It's classy and elegant but in no way ostentatious.
The friendly team at Carpe Diem welcomes all guests as they are. And it's this famous warm atmosphere that provides the perfect foundation for everything else on offer.
You can savour Mediterranean cuisine that is as delicious as it is imaginative. With creative cocktails, a wide range of drinks, a fantastic beach service, and an unobtrusive soundtrack, there's no better way to pass a sunny day or a sultry night.
Catch Beach Club: A Fixture of Phuket's Party Scene
A little further up Bangtao Beach, you can find Catch Beach Club. This Phuket mainstay opened back in 2008, so it's proven its popularity for over a decade.
And Catch is still as popular as ever with locals, ex-pats, and tourists — that's always a good sign!
Once inside, you'll find:
A large, covered bar area
Comfy, stylish sun loungers
Ultra-lux infinity pool
Open-air restaurant
Full-service cabanas
Catch Beach Club offers the perfect blend of luxury lifestyle and beachside relaxation.
And when the sun sets, some of the best local and international DJs bring the place to life. Catch also hosts amazing events to keep the entertainment fresh and fun.
Have you started packing your suitcase yet? Make sure you aren't caught short by reading our recommendations for what to pack for a trip to Phuket.
Make a Day or Night of It at XANA Beach Club
Part of the Angsana Laguna Beach Resort, XANA Beach Club sits squarely in the centre of Bangtao Beach. With a 35m swim-up bar and private rooftop terrace, there's no doubt this is one of Phuket's best beach clubs.
This beachfront club is ideal for lounging in the daytime. You can laze on a pool lounger or in a cabana, sip on cocktails while chatting with friends or family, or eat one of the many delicious, freshly prepared meals from the menu.
But again, when the sun sets, the atmosphere electrifies with live entertainment. A state-of-the-art sound system playing modern music, European food, Mediterranean cuisine, Thai dishes, and a healthy selection of wine and cocktails — a night at XANA Beach Club lives long in the memory.
Cafe del Mar: From Ibiza to Phuket!
Visitors from Europe may already be familiar with the name Cafe del Mar. But whether you are or not, the good news is that one of Ibiza's most iconic venues has opened its doors here in Phuket.
Meticulously designed to create an oasis for chill-out experiences, Cafe del Mar is a much-needed addition to Phuket's beach club scene.
It welcomes A-list guest DJs, visiting gurus, artists, and all manner of international talent. It's also home to world-class cuisine, exclusive private parties, and weekly gatherings that bring together like-minded people.
Located on Kamala Beach, south of Bangtao and Surin beaches, this club offers inspiration and energy through beats, sunsets, and the famous Cafe del Mar atmosphere.
If you're still unsure about the best accommodation options on the island, read our guide on where to stay in Phuket.
Beach House Layan
Sitting at the northern end of Layan Beach, Beach House Layan is an exquisitely designed club offering stunning views of the Andaman Sea.
With the option to take a dip in the club's pool or the ocean beyond, you can find your own slice of luxury. And when the sunset starts to paint bold colours across the sky, Beach House Layan's amazing culinary options will call out to you.
You can dine and drink on one of the club's three different levels, all of which provide a unique experience. Beach House Layan has an Italian restaurant, a Thai restaurant, and a rooftop bar with a welcome range of cocktails and other drinks.
This club is a real treat for the senses and a fantastic way to finish a day.
Balance Beach Clubs with Phuket's Most Ethical Elephant Experiences
Sampling Phuket's best beach clubs is a once-in-a-lifetime treat for many visitors to our island. But taking part in elephant activities in Phuket ranks just as high on bucket lists!
At the Phuket Elephant Nature Reserve, we pride ourselves on providing the most ethical elephant experiences in Phuket. The safety and well-being of our animals are and always will be our highest priorities.
Are you ready to take the first step toward observing our elephants in their natural jungle habitat? Please don't hesitate to get in touch with any questions you have.