People from around the world flock to Phuket, Thailand, for countless reasons. Just some of the most popular include ethical elephant activities, island hopping, backpacking experiences, and beach clubs.
Of course, you have your own interests and travel preferences, all of which will inspire and influence your time on our beautiful, beguiling island.
And even if you have a list of must-do activities already drawn up, you can be sure that Phuket has plenty more hidden gems waiting to be added!
As a leader in elephant experiences in Phuket, we're perfectly placed to provide recommendations about all the unique things to do here in the Pearl of the Andaman.
Read on to find out our suggestions for some of the best Phuket activities you may have overlooked. And if you have any questions for our team in the meantime, please feel free to get in touch.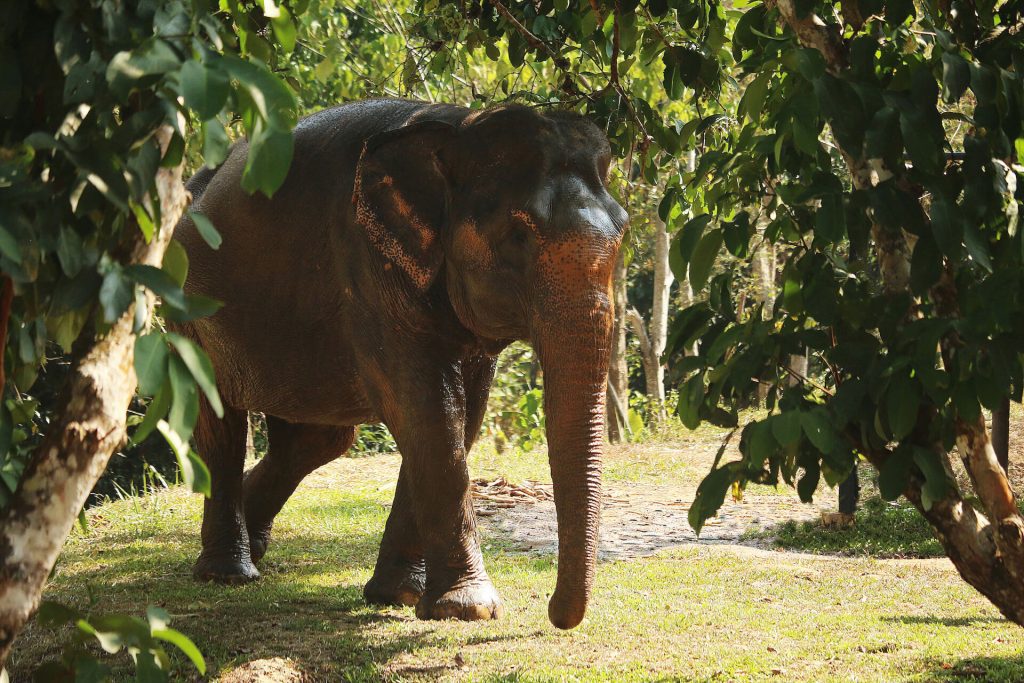 Join the Most Ethical Elephant Activities in Phuket!
The opportunity to watch elephants roaming and frolicking in their natural habitat is a once-in-a-lifetime experience for many people.
At the Phuket Elephant Nature Reserve, we have a range of accredited and ethical activities that allow you to observe our beautiful rescued elephants while learning more about them.
Our popular Half-Day Elephant Adventure in Phuket is a highlight on many holiday itineraries.
And most importantly, you can be sure that the health and well-being of our animals are and always will be our priority.
Our ethical elephant activities in Phuket take place in a natural jungle habitat and eliminate stress for the animals, allowing them to behave as nature intended.
Wet Your Whistle at Chalong Bay Rum Distillery
This small, eco-conscious distillery in the Chalong Bay area produces award-winning rum.
You can join fascinating tours of the distillery, indulge in tastings, and improve your mixology skills with cocktail workshops.
Owned and operated by a French couple, Chalong Bay Rum Distillery is both a local and international affair that delivers world-class rum.
In fact, one of the secrets behind the renowned quality of Chalong Bay Rum is the use of sustainably produced, hand-harvested sugarcane grown right here in Phuket.
The airy, spacious bar is the ideal place to sample a mojito and more on a relaxed afternoon.
And if you want to keep the good times going, read through our suggestions for the best beach clubs in Phuket.
Dive into Naka Weekend Market
The Naka Weekend Night Market is a quintessential Phuket experience. It's huge, bustling, and fun — and a unique shopping adventure!
With a dizzying range of wares and food for sale, you can find everything you need here, and even more that you don't need!
The market sprawls over a large area near Central Festival on the outskirts of Phuket Town. You can easily walk around for hours taking in the stalls and goods on sale.
And don't waste the opportunity to try some delicious, authentic Thai street food at great prices. From spicy stir-fries and grilled fish to pancakes and fruit salads, there are plenty of choices to quell your hunger!
If Naka Weekend Night Market only increases your desire for retail therapy, check out our other recommendations for the best shopping destinations in Phuket.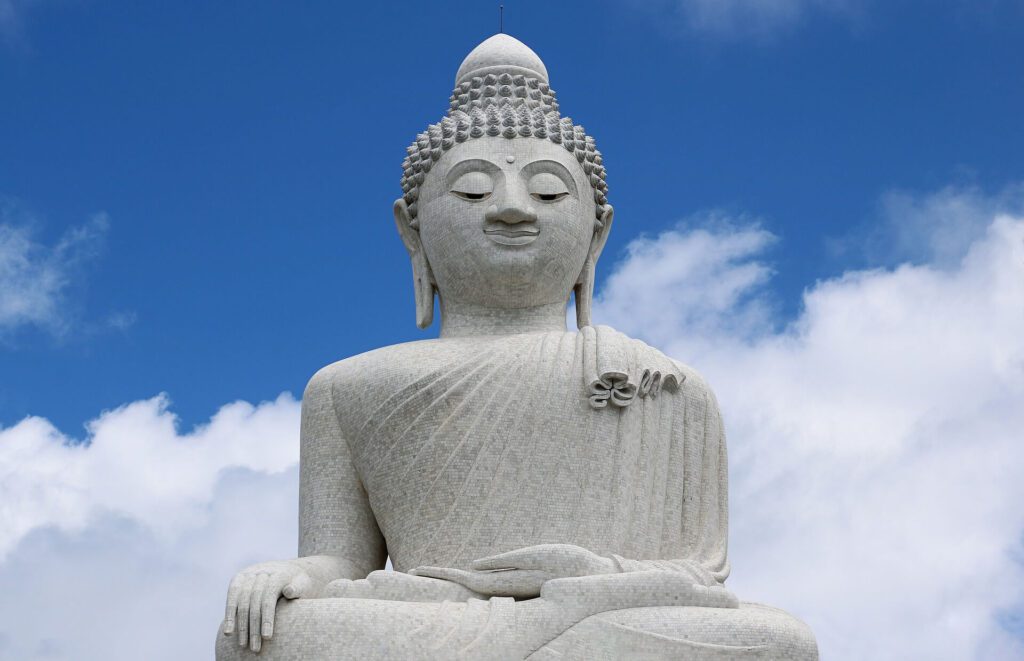 Embrace Feeling Small in the Shadow of Big Buddha
Practised by around 93% of the population, Buddhism is the largest religion in Thailand. As such, it's common to see depictions of Buddha not just in Phuket, but around the country.
But the Big Buddha in Phuket is an especially unique example. Carved from white marble, it stands 45 metres tall.
Visible from just about anywhere in Phuket's southern region, Big Buddha sits atop Nakkerd Hill in Karon, surrounded by lush greenery.
And when you make the climb to the summit, you're not just rewarded with a close-up view of the religious icon. Spectacular vistas across the mountains and the glistening Andaman Sea await too.
Learn more about the Big Buddha and our tips for other must-see temples in Phuket.
Feel the Thrill of Muay Thai at Patong Boxing Stadium
Seeing Muay Thai fights in person may not appeal to everyone. But if you have even a passing interest, a trip to Patong Boxing Stadium will provide a truly unique evening!
The bouts put on here are the real deal, not the tourist-pleasing spectacles seen elsewhere on the island.
The blend of unpredictability and the fervent atmosphere of the local crowd is what makes this experience so exciting.
Make Our Elephant Experiences the Heart of an Amazing Phuket Holiday
We hope our recommendations for unique things to do in Phuket, Thailand have inspired and informed you in equal measure.
Needless to say, this list isn't exhaustive. It barely scratches the surface of all the fun and fascinating things that make Phuket an incredible place to visit.
Our ethical elephant activities are the perfect gateway to exploring everything our island has to offer.
They're calm, peaceful moments that counterbalance those of a more hectic nature. They're a life-affirming memory you'll never forget.
We love helping every visitor find the perfect elephant experience, so please don't hesitate to contact us with any questions you have.