If you're coming to Phuket soon, you're probably looking forward to spending some time in our tropical paradise.
But what will you visit when you're here?
If you're still looking for ideas and inspiration, this blog is here to help!
At the Phuket Elephant Nature Reserve, we are leaders in Phuket elephant activities that are as ethical as they are memorable.
We've used our local insights to put together this varied list of the must-visit places in Phuket.
Keep scrolling down to find our recommendations. And for more information about our Phuket elephant experiences and activities, please feel free to get in touch.
Explore the History and Beauty of Old Phuket Town
Step into Phuket's captivating past by exploring the charming streets of Old Phuket Town.
This historical district is adorned with beautifully preserved Sino-Portuguese architecture, vibrant shop-houses, and an enchanting blend of cultures.
Stroll along the colourful streets, immerse yourself in the local museums and art galleries, and indulge in a culinary adventure.
With its delightful fusion of history, art, and delicious cuisine, Old Phuket Town is a cultural gem.
And if you're looking for more cultural interest during your trip, we think you'll love our tips for the top things to do in Phuket for culture lovers.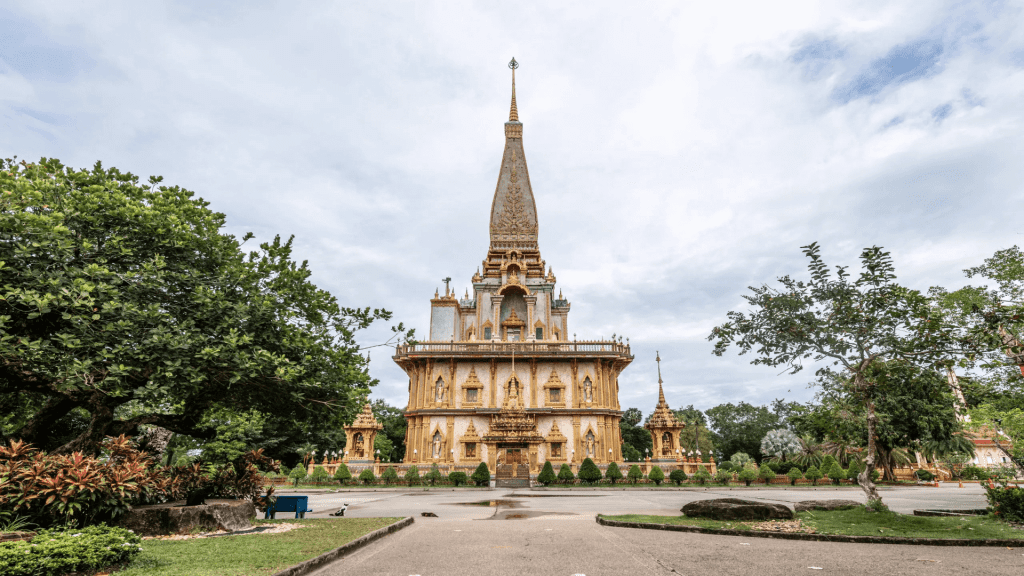 Visitors Love the Incredible Buddhist Temple Wat Chalong
Uncover the spiritual heart of Phuket by visiting Wat Chalong, our island's most revered Buddhist temple.
Admire the intricate details of the temple's architecture, experience the serene ambience, and witness the locals paying their respects and making offerings.
Take a moment to reflect and appreciate the spiritual significance of this sacred place.
Don't forget to explore the various halls and shrines within the temple grounds, each offering a unique glimpse into Thai religious traditions.
Did you know that there are more than 25 Buddhist temples here in Phuket? If you want to visit more, read our recommendations for five must-see temples in Phuket.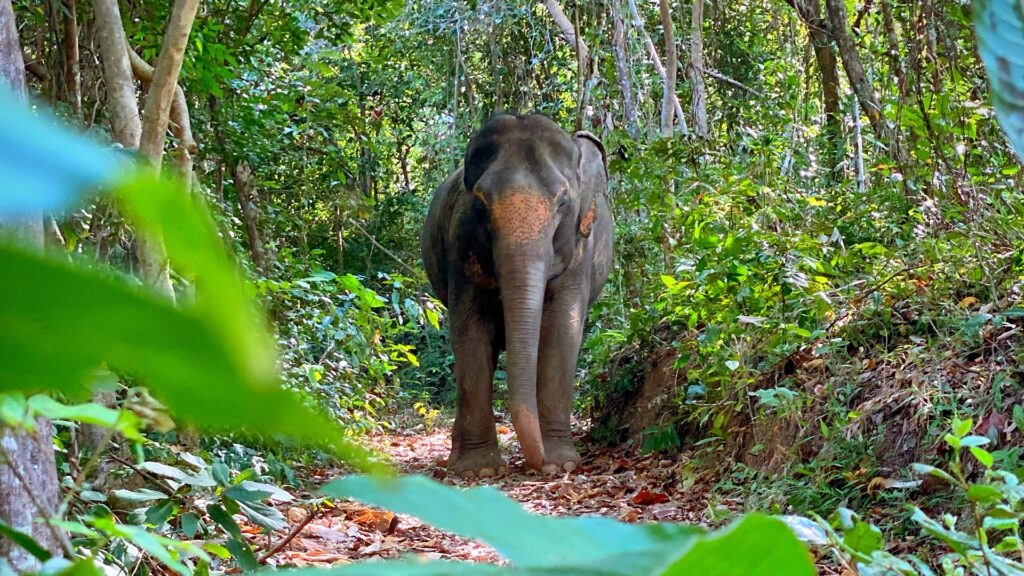 Connect with the Gentle Giants at the Phuket Elephant Nature Reserve
No visit to Thailand is complete without interacting with the country's national animal — the Asian elephant.
But it's important to do so ethically. This means avoiding any places that do not prioritise the health and well-being of their animals.
For example, did you know that bathing with elephants is unhygienic and unethical?
At the Phuket Elephant Nature Reserve, you can rest assured that we love and care for our beautiful rescued elephants.
As an ethical sanctuary committed to the well-being and conservation of elephants, we provide a memorable and educational experience with a strong focus on high welfare and care.
Spend time with these majestic creatures, learn about their natural behaviour, and understand the importance of responsible elephant tourism.
Join our amazing 90-minute Elephant Adventure in Phuket or our Half-Day Elephant Adventure in Phuket, where you will feed and observe our beautiful elephants as they roam around our reserve, bathe and play in the mud and natural ponds, and go about their day.
Treat Yourself to a Tour at the Chalong Bay Rum Distillery
If you're a fan of rum or artfully crafted drinks in general, a tour of the Chalong Bay Rum Distillery is a flavourful adventure you'll never forget.
See the art of rum-making come to life and discover the craftsmanship and passion behind Thailand's famous rum production.
Take a guided tour to learn about the distillation process, sample the exquisite flavours, and even try your hand at crafting your own signature cocktail.
The Chalong Bay Rum Distillery offers an interactive experience for spirit enthusiasts and those seeking to delve into the local beverage culture.
It's also one of the picks for our five unique things to do in Phuket.
Kick Back and Relax at Bang Tao Beach
Escape to the tranquil beauty of Bang Tao Beach, a haven of serenity nestled along Phuket's western coast.
With its soft, golden sand and crystal-clear waters, this beach offers the perfect setting for relaxation and rejuvenation.
Bask in the warm tropical sun, take a refreshing dip in the ocean, or simply unwind with a book under the shade of a palm tree.
Bang Tao Beach is a serene oasis away from the busier beaches, so it's ideal for those seeking a peaceful beach getaway.
Are you still unsure of where you should stay during your time in Phuket?
Read our guide Where to Stay in Phuket: Recommendations from a Local Expert to find our suggestions, many of which are in and around Bang Tao Beach.
Discover Phuket's Bustling Night Markets
Immerse yourself in the vibrant atmosphere of Phuket's night markets. These incredible places are an explosion of colours, aromas, and energy.
Whether it's the lively stalls of Naka Market, the culinary delights of Chillva Market, or the local treasures at the Phuket Weekend Market, you're guaranteed a sensory feast!
Sample delicious street food, browse through a wide array of souvenirs and handicrafts, and experience the local culture as the night unfolds.
Phuket's night markets are a must-visit for those seeking to engage with the local community and indulge in the vibrant street scene.
For a deeper dive into this subject, check out our picks for the seven best night markets in Phuket.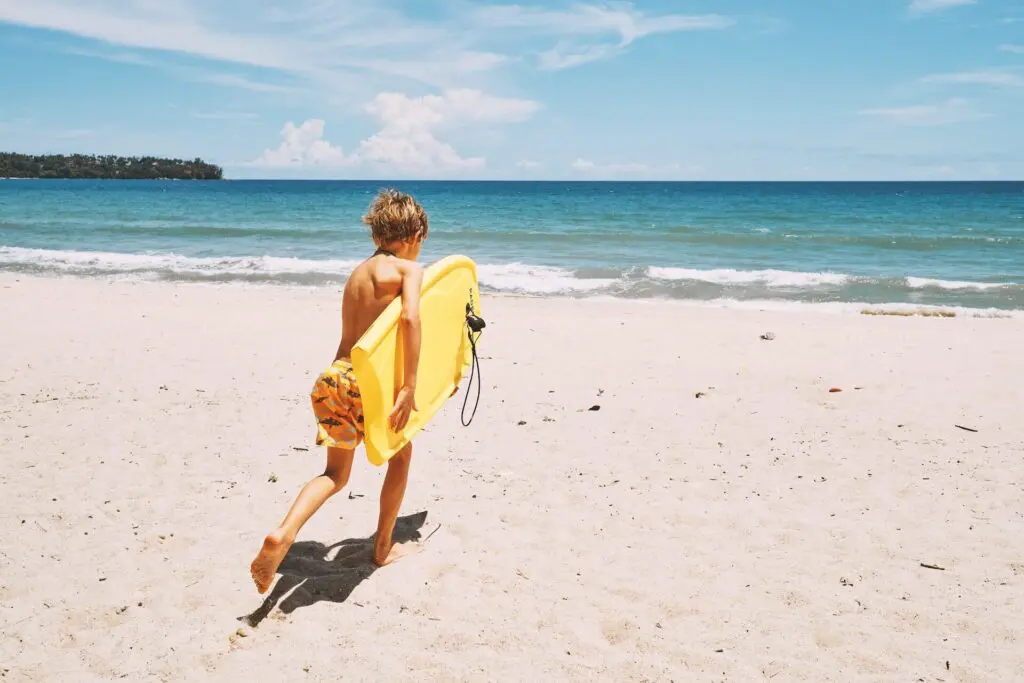 Build a Dream Trip Around Our Phuket Elephant Activities!
We hope this guide to the must-visit places around Phuket has given you plenty of ideas for your upcoming trip.
Browse our range of ethical elephant tours at Phuket Elephant Nature Reserve to discover more about the fun and adventure waiting for you here!
Do you have any questions for us? Please don't hesitate to get in touch for all the information you need.