Phuket, the Pearl of the Andaman Sea, is a tropical paradise that beckons families with its vibrant culture, stunning beaches, and diverse activities for all ages. While there's no one-size-fits-all itinerary for a family holiday here, let us offer you a smorgasbord of ideas for an unforgettable trip.
Whether you're into lazing on the beach, cultural exploration, or thrilling adventures, our island has something for everyone. This includes our own ethical elephant activities in Phuket, the perfect way to make unforgettable memories with a clear conscience.
If you have any questions about our Phuket elephant experiences, please contact us for the information you need. But for now, let's dive into our tips for a Phuket family holiday itinerary!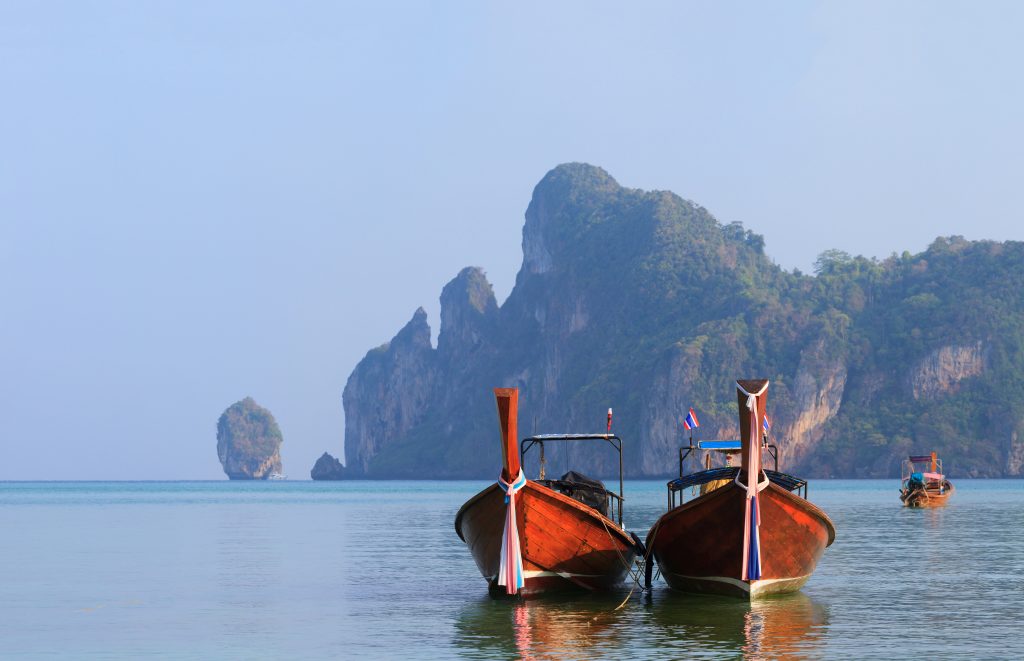 Enjoy at Least One Beach Day!
If you've travelled all the way to Phuket, you deserve at least one day dedicated solely to the beach. And the good news is, you've got plenty of incredible options to choose from!
Phuket's west coast is lined with an amazing collection of golden sand beaches looking out over the azure Andaman Sea. Just some of our favourites include:
Bangtao Beach
Surin Beach
Kamala Beach
Mai Khao Beach
Karon Beach
Kata Beach
Whichever one you prefer, you can rent beach chairs and umbrellas, making it a breeze to relax and soak in the sun while the little ones build sandcastles and play in the gentle waves.
Many beaches on the west coast have fantastic resorts that cater to families with children of all ages. You can find some of our recommendations in the blog Where is the Best Place to Stay in Phuket for Families?
Pro Tip: Don't forget your sunscreen and hats to stay protected from the sun. And remember, it's easy to lose track of time when you're having fun on the beach, so apply sunscreen generously and frequently.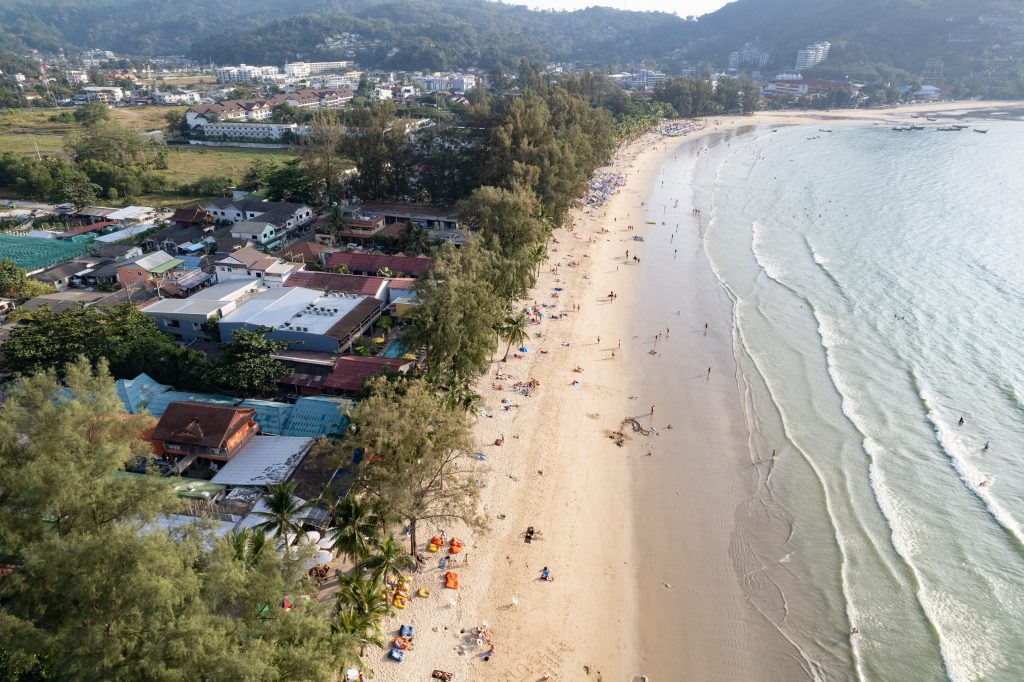 Make the Most of Your Hotel in Phuket
When you've chosen your hotel, be sure to make the most of it! Many of Phuket's family-friendly resorts offer fantastic amenities, including pools, play areas, outstanding restaurants, welcoming bars, traditional massages, and on-site activities.
Of course, getting out and about and connecting with our island is incredibly rewarding, but some hotel time is perfect for recharging the batteries before more adventures.
Finding the perfect balance between exploring, unwinding, and enjoying quality time with loved ones helps to make a family holiday memorable for all the right reasons. So, make room to take a break, relax by the pool, and indulge in some self-care.
Looking for even more accommodation recommendations from locals? Check out our picks for where to stay in Phuket.
Pro Tip: Check if your hotel offers kids' clubs or family-friendly activities. It's a great way to keep the little ones entertained while you take a well-deserved breather.
Discover Phuket's Rich Cultural Heritage
Phuket is more than just beaches and beautiful scenery; it's also a treasure trove of culture and history. A visit to Old Phuket Town is a must. Stroll along the charming streets and take photos with the stunning Sino-Portuguese architecture as your backdrop.
You can find the Thai Hua Museum in the heart of the Old Town. Housed in a beautiful building dating back to 1934, this museum tells the story of how Phuket became the place we know and love today. However, this is probably more suitable for older children with an interest in history.
With other highlights including art galleries, street art, temples, shrines, and traditional shows, there's always a new cultural treat to enjoy!
If this sounds like something your family would like, we think you'll love our blog Top Things to Do in Phuket for Culture Lovers.
Pro Tip: Phuket's many night markets are perfect for souvenir shopping and enjoying local street food (but more on these below!)
Do as Locals Do and Head to a Phuket Night Market
Phuket's night markets are a cultural experience, but they deserve their own spotlight! These unique places are a treat for the senses, offering an array of street food, souvenirs, local products, and live entertainment.
The night market experience is a must for families, as it combines the thrill of discovery and the delight of trying new foods. They're also the perfect way to immerse yourself in our bustling, colourful culture!
Read our tips for the best night markets in Phuket and start planning your visit.
Pro Tip: Sample some local delicacies like Pad Thai, Som Tum (green papaya salad), and Roti, a delectable dessert.
Visit Phuket's Most Ethical Elephant Sanctuary
That's us! At Phuket Elephant Nature Reserve, you can enjoy ethical elephant experiences that you will never forget or regret. We promote conservation through tourism, so you can be sure that we prioritise the safety and well-being of our rescued elephants.
This means that our Phuket elephant activities focus on observation and education. As such, you cannot touch, ride, or bathe our elephants. Read our blog Should I Ride Elephants in Thailand? for an insight into why we believe these practices are unethical.
Instead, your family can see happy elephants given a second chance at life behaving as nature intended. These experiences are as authentic as they are heartwarming and educational.
Pro Tip: Before you arrive at our sanctuary, your family can meet our elephants online!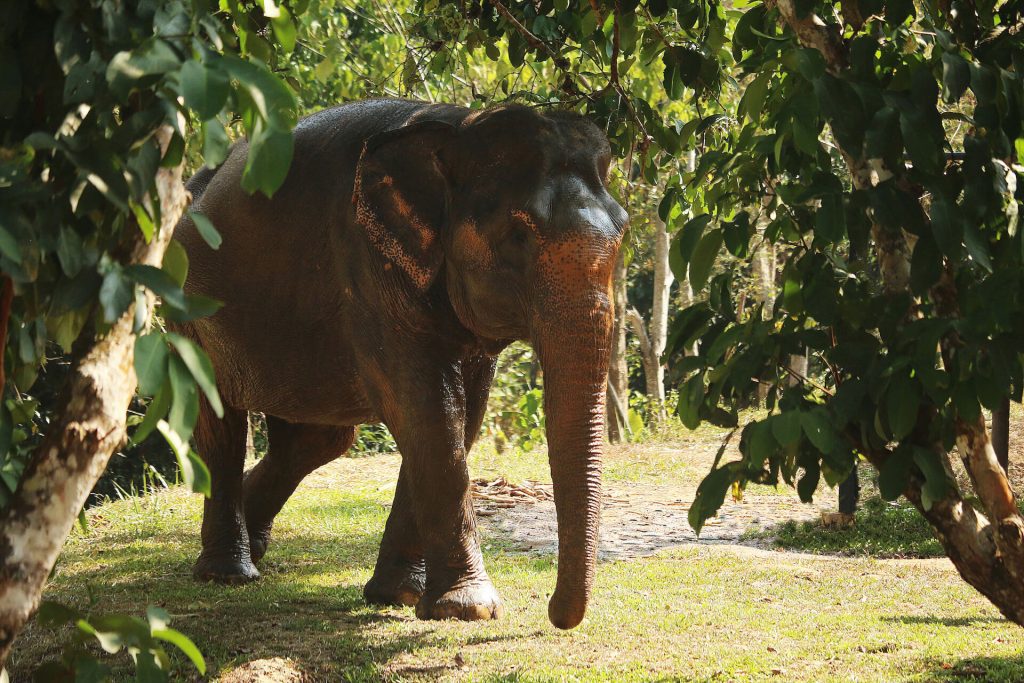 Feel the Thrill of Phuket's Best Adventures!
Of course, every family holiday needs to make space for adventures — and Phuket has plenty to choose from! When you visit our sprawling sanctuary, you can work up a sweat by exploring the surrounding hills and lush countryside on a private guided adventure hike.
For those seeking an adrenaline rush, consider zip-lining through treetops, riding an ATV in the jungle, or white-water rafting. Fancy a slower pace? Why not hop in a canoe or kayak, go snorkelling in the Andaman Sea, or give surfing a try?
Hungry for more suggestions? Check out our recommendations for the best adventure activities in Phuket.
Pro Tip: Ensure that the adventure activities you choose are age-appropriate and come with proper safety measures. Follow the instructions of experienced guides.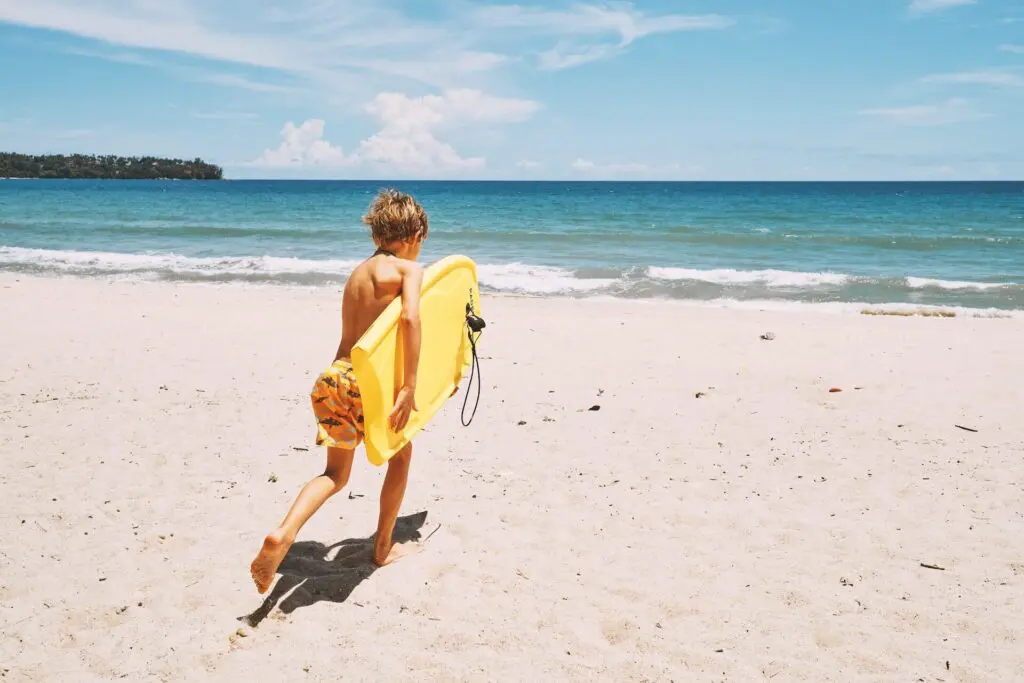 Island Hopping is a Fun-Filled Family Activity
A family holiday in Phuket isn't complete without some island hopping. Day trips to the nearby Phi Phi Islands or Phang Nga Bay are popular choices. These tours often include snorkelling, swimming, and exploring the breathtaking landscapes, like the iconic Maya Bay.
If you're staying on our island for a week or more, this is a great way to take in even more of the spectacular part of Thailand that we call home.
Our sample Phuket week itinerary offers an insight into the kind of holiday you can enjoy over seven days.
Pro Tip: Choose island-hopping tours that are suitable for families and check the duration. Long boat rides might not be the best option for younger travellers.
Lose Your Bearings at the Upside Down House
For a quirky and memorable experience, don't miss the Upside Down House at Baan Teenlanka. It's not just a house flipped upside down; it's an interactive art exhibit that will amuse and amaze kids and adults alike.
Wander through the upside-down rooms and take mind-bending photos to remember your visit.
As an added bonus, the wider Baan Teenlanka complex is one of the best cheap things to do in Phuket, so it's ideal for helping you stay within your holiday budget!
Pro Tip: Watch out for optical illusions and have your camera ready for some hilarious family photos.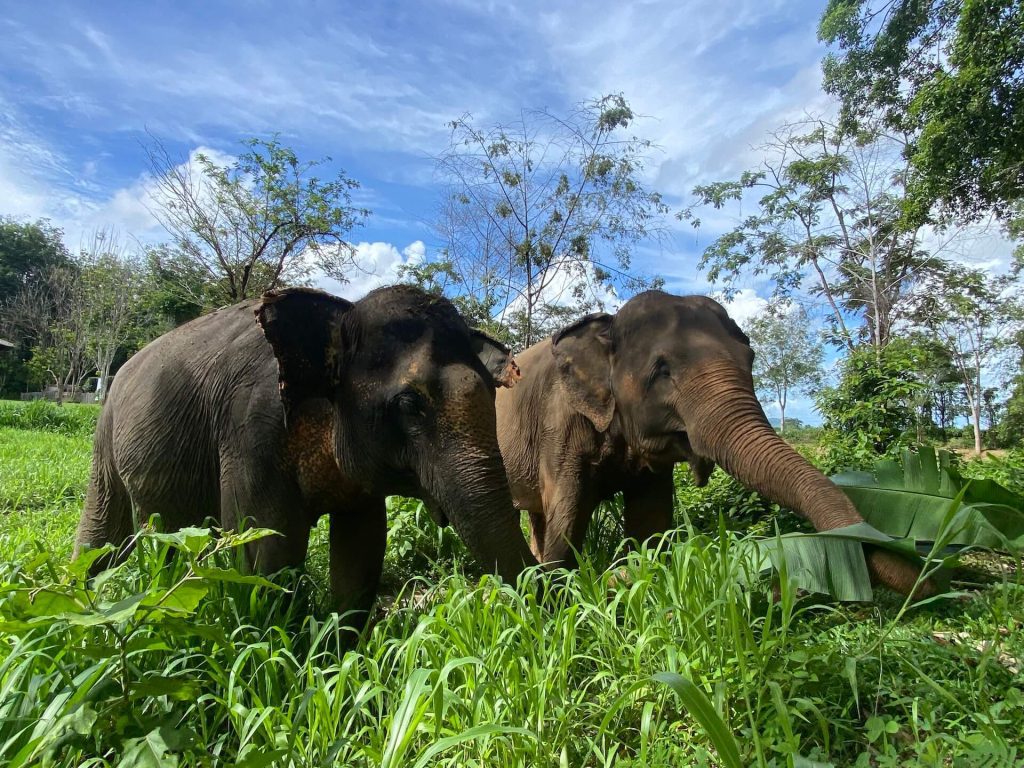 Support Ethical Elephant Activities in Phuket and Our Conservation Efforts!
So, what's a good Phuket itinerary for a family holiday? Well, the finer details are up to you! You can use this blog (and our other Phuket travel guides) to start creating an itinerary that suits your brood!
Remember, by choosing our ethical elephant activities in Phuket, you can help our ongoing conservation efforts. If you have any questions about this or our experiences, please don't hesitate to get in touch.